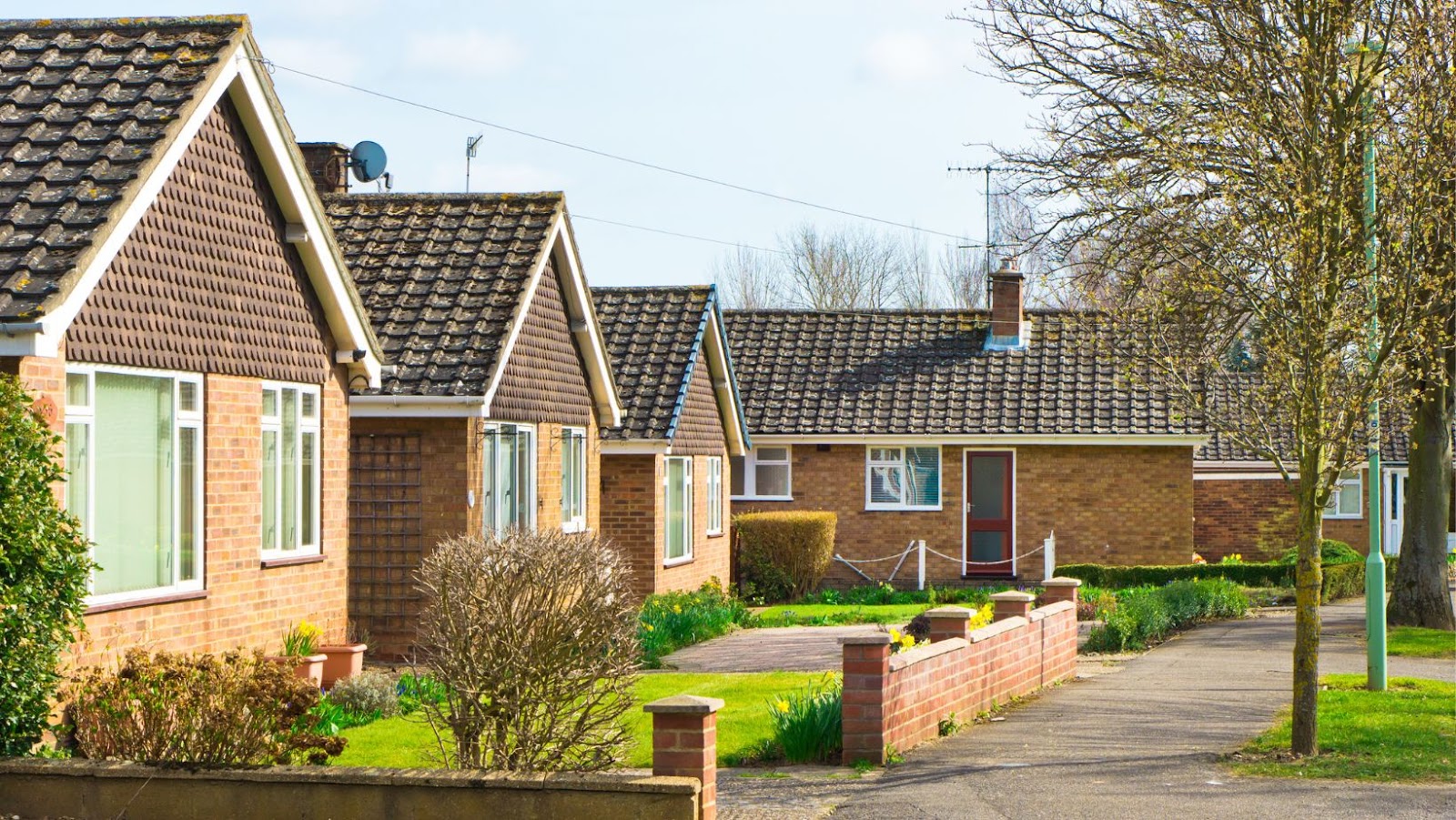 How to decorate a bungalow
Decorating a bungalow requires careful consideration of style and comfort. The layout of the bungalow, its furniture, and accents should complement each other to create an inviting yet functional space. Create a bungalow that's both beautiful and livable by following these steps.
From choosing the right furniture pieces to finding creative ways to add color, this guide will show you how to decorate a bungalow with style and ease:
Choose furniture pieces that are comfortable and functional.
Pick a color palette that will create a cohesive look.
Incorporate accent pieces that will add texture and interest to the space.
Find creative ways to add color to the room.
Include accessories that will bring the space to life.
Overview of the project
Furnishing a bungalow can be an exciting, yet daunting task. From creating a plan and setting a budget to choosing furniture, paint colors and essential decor pieces, there are many elements to consider. With the right plan and organization, you can easily transform your house into an inviting home that is both functional and aesthetically pleasing.
This guide will cover all the steps necessary for furnishing your bungalow. We'll start by discussing how to create a plan, set a budget and identify your style and vision. Then we'll suggest ideas for selecting furniture that works in each room of the house and explain important considerations when choosing colors and other decorative accents. Finally, we'll cover some tips to help you bring the look together with art, lighting fixtures and creative accessories that elevates your space from ordinary to extraordinary!
Benefits of decorating a bungalow
Decorating a bungalow can be an exciting and rewarding experience. Not only are you remodeling your living space, you are also adding a unique touch of style to your home that will set it apart from all the others and add real character. Bungalows offer more decorative flexibility than other types of homes and can create an appealing atmosphere with the right accents.
Benefits of decorating a bungalow include:
The potential to create different spaces inside one's home, such as a reading or music corner, or even separate 'rooms' within the one large open space.
Bungalows provide for a variety of colorful palettes that range from traditional muted tones to vibrant hues and patterns that showcase modern trends. This allows for the homeowner to customize their living space to match any taste or preference level.
Furnishing and decorating your bungalow gives you the opportunity to add personal touches throughout the home that make it uniquely yours, while also providing comfortable seating areas perfect for entertaining friends and family.
Finally, decorating your bungalow is an excellent way to add value to your home should you choose to ever sell it in the future.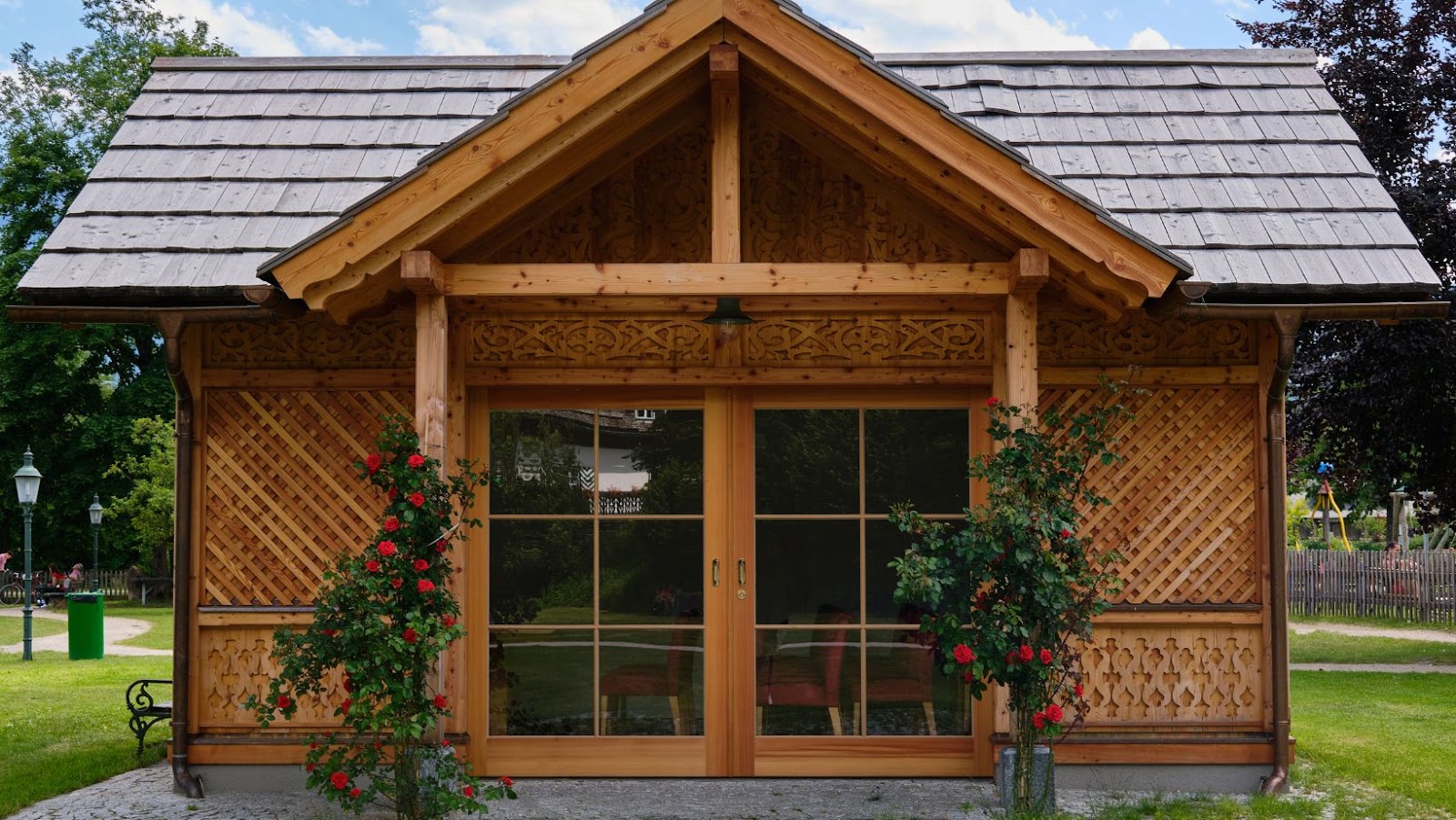 Planning
Decorating a bungalow can be an exciting project, and it requires careful planning to ensure you create a space that is inviting to you and your guests.
Planning is a crucial part of the process, as it will help you stay organized and help you choose the best pieces for your home. It is important to consider the style and color palette, as well as your budget and the space you have available.
Let's look at how to plan for decorating your bungalow:
Measure the space
Once you've chosen a style for your bungalow, the next step is to measure the interior space that needs to be furnished. It is important to keep in mind that furniture will be placed around windows, doors, and other obstructions while visualizing the layout of your room. Write down all measurements of each wall, windows, doors and any permanent fixtures.
This information will allow you to plan effectively when shopping for furniture and other decor items. When measuring rooms, it's also important to account for any furniture that you plan on keeping from a previous home. If bringing any large pieces of furniture into the bungalow, make sure you can actually fit it in the designated space; measure twice and buy once!
In addition to taking down measurements of available space, pay attention to ceiling heights or other features like niches or fireplaces as well. Keeping note of these details can help you coordinate colors and themes throughout your living space as well as create an efficient design plan for placing furniture items with ease.
Set a budget
Before you get started planning, it is essential that you set a budget for your decorating project. The amount of money you have available will determine the type and amount of furniture and accessories that you choose. Set a realistic budget based on what you can afford to spend and then make sure to stick to it. Consider shopping at thrift stores and getting creative when furnishing your bungalow. Another way to save money is by checking for sales or searching for affordable alternatives to more expensive items.
Also consider the cost of any necessary repairs or renovations. You may find yourself needing a bit more than expected if there are issues such as flooring that need replacing or walls that need painting before any furniture can be brought in. Don't forget the cost of
electricity,
water,
phone,
cable TV,
internet,
and other utilities – those should be factored into your budget as well.
Gather inspiration
When planning to decorate a bungalow, it's important to first gather inspiration. Before making any major decisions, browse home design magazines and websites, and keep a file of ideas that you like. Consider your existing furniture and décor before making any decisions – decide what you'd like to keep, and also think about how much money you're willing to spend on new items.
Keep an open mind as your research different styles and color palettes – sometimes the perfect look can emerge from mixing-and-matching unexpected elements. Write down any inspiration that sparks your interest – take note of textures, shapes, materials and color schemes that appeal to you.
Once gathered, review the file of pictures side-by-side with lifestyle magazines to determine what furnishings will work together in harmony in your bungalow. A professional interior designer may help with this process by offering suggestions as well as identify what functional elements need to be added such as curtains, rugs or benches. Keeping a mood board handy will help create visual coherence throughout all the rooms in the house so that everything looks cohesive overall.
Furniture
When it comes to furnishing a bungalow, furniture is an essential component. Furniture adds to the overall design, comfort and atmosphere of a room or space. It is important to choose furniture that is suited to the style of your bungalow, as well as to the size and shape of the room. This article will discuss the various types of furniture that can be used to decorate a bungalow, and offer tips and advice on how to choose the right pieces for your space.
Choose the right furniture pieces
Choosing furniture pieces for a bungalow can be a daunting task. Because of the small, cozy size of these homes, it is important to choose pieces that will create an inviting and comfortable atmosphere while still leaving plenty of room to move around and make use of the space. To ensure you are making the right choices, we recommend following these simple guidelines:
Choose versatile pieces. Look for couches with removable slipcovers or sleeper sofas, tables that can expand to accommodate guests or convert into smaller side tables as needed, and chairs that stack neatly when not in use.
Opt for natural materials. To keep your interior feeling light and airy, stick with wooden or wicker pieces rather than upholstered furniture. If wood isn't an option, look for options in metal or lightweight plastic.
Consider scale and proportion. Choose furnishings that won't overpower the room – opt for small armchairs over bulky recliners and round side tables rather than huge square ones – then bring in occasional accents like throw pillows to provide interest without cluttering up the room.
Make a statement with color & texture. Add points of interest throughout the space by using bursts of bold colors on walls and accessories like throws, rugs, artwork and lamps; textures like wicker, seagrass or rattan will also add warmth and depth to any room.
Lighten it up! To truly enhance your bungalow living experience, be sure to incorporate lots of natural lighting elements into your décor: think sheer curtains or gauzy shades on windows — they won't block out the sun but still let natural light filter in during the day; consider installing wall sconces near seating areas for extra illumination when darkness falls; add candle holders around areas you want highlighted – like fireplaces or vanity mirrors – to create extra ambiance in those spaces without needing extra floor lamps cluttering up your space.
Consider the size of the room
When you are deciding how to decorate a bungalow, the size of the room should be your first consideration. A large living room may be able to accommodate an oversized sofa, but it may make a small room look cramped. Conversely, a small living room may need a loveseat or sectional couch rather than an oversized sofa.
When choosing tables and chairs, consider the amount of space you have available and choose pieces that will fit comfortably within your available space. Make sure the decorations look balanced in each room. For example, in places where walls are angled outwards to create a "cozy" atmosphere, don't choose furniture or accessories that are too large for the space.
If you have multiple rooms in your bungalow and want to link them together with one style or design context, consider choosing coordinating furniture and accessories across all rooms. Carrying elements through commonalities such as paint color and windows is an effective way to ensure balance throughout each space while adding cohesiveness across the entire house.
Invest in quality furniture
When furnishing a bungalow, it is important to invest in quality pieces that will stand up to the frequent use and regular wear and tear that is typical of this type of home. Many of the original bungalows were furnished with sturdy pieces that could be used year after year without the need for repair or replacement. Most furniture today, on the other hand, is built for rapid turnover.
When furnishing your bungalow, make sure you find durable items that are crafted from either solid hardwood or metal; many pieces made out of particle board and laminated wood will not last very long in a busy home.
When choosing furniture for your bungalow, remember that smart investments require good planning. Think ahead to how you use your space and what type of uses each piece might be put to before making a purchase decision – you want furniture that can meet all of your needs while still fitting into the overall style of your home decor. Most bungalows have smaller-than-average rooms so furnishings should be chosen with scale in mind; look for furniture including chairs, beds and storage pieces with smaller profiles so they don't overwhelm the room.
Finally, adding personal embellishments such as antiques and collectibles can provide added texture and interest to any room; incorporate mementoes from favorite vacations or family heirlooms just as Grandma did many years ago! The end result will be a charmingly pulled-together look perfect for entertaining friends and family in an updated version of Grandma's classic style!
Lighting
Decorating a bungalow with efficient lighting can make a huge difference to the overall atmosphere of the room. It can help create an inviting, warm and cozy atmosphere or help to open up a room and make it appear larger. A lot of thought should be put into the lighting of a bungalow to create a desirable effect when decorating.
Some tips for efficient lighting when decorating a bungalow include:
Choose lighting fixtures that complement the existing decor.
Make use of natural light whenever possible.
Install task lighting in areas where it is needed.
Add accent lighting to highlight artwork or other features.
Use dimmers to adjust the lighting as needed.
Consider the type of lighting
When decorating a bungalow, consider the type of lighting that you want to achieve. This can range from overhead lighting, such as recessed lights and chandeliers, to wall sconces and table lamps. Dimmers are also useful for creating light ambiance in certain rooms. By adding layers of both natural and electric lighting, you can create a do-it-yourself home by deciding what fits the look and function of each room.
For ambient light, consider using pendant lights or combination wall sconces with bulb wattage that offer soft illumination for larger areas and layer in uplighting for corners or walls to get contrast and visual interest. Recessed lighting can be used along with track fixtures and ceiling mount designs to showcase artwork or provide general task lighting in living rooms and kitchens.
If your bungalow has alcoves or passageways, highlight these with accent lighting such as spotlights that cast light onto dark corners or built in bookshelves; layered combined you find an illusion of heightened sense of space. Add general tasking specific lights at lower levels to help navigate around the rooms safely by providing further illumination when there isn't as much natural light available during darker months/days.
Choosing the right ceiling fixture can instantly uplift your décor while creating both ambiance and atmosphere – not only do we all have a personal preference for design inspiration but making sure we use soft tones that flatter accent colors is necessary when styling any room more than ever before (especially a bungalow).
Choose the right lighting fixtures
When decorating a bungalow, it is important to consider the importance of lighting. Carefully chosen lighting fixtures can make all the difference in creating a cozy and comfortable atmosphere in any home. When selecting lighting fixtures for a bungalow, keep the following tips in mind:
Be sure to include multiple layering options. Select overhead lighting along with wall sconces, table lamps and floor lamps for a more inviting space.
Mix materials and combinations of finishes such as wood and brass to add a touch of interest to your design.
Opt for modern bulb technologies with LEDs that provide bright light while also saving precious energy resources.
Choose crystal chandeliers that will help mix traditional elements into the decor scheme.
Highlight architectural details with strategically placed recessed lights or wall washers.
Include natural daylight as often as possible for a warm and vibrant feeling throughout your house.
Consider natural lighting
When it comes to furnishing and decorating a bungalow, there are many different aspects to consider, such as size and space, aesthetic taste, color scheme, and furniture arrangement. One of the key elements of designing a home is the natural lighting. It not only brings life into a space but also sets the tone for comfort and relaxation.
When selecting a room in your bungalow for natural light exposure, make sure to consider windows that open for air circulation as well as rear-facing windows or solariums that help keep direct sunlight out. Besides just allowing natural light into your home, these windows will also provide views of outdoor elements such as water or foliage.
To help balance out the natural lighting in your space, you can also create mood lighting with smart lamps (which are connected to energy sources like wind mills and solar panel systems) or other types of accent lights that come in different colors and levels of brightness. Place lamps on side tables where you may want both focused light and ambient background light without being too bright or intrusive. You can also add elements such as pendants or floor lamps for additional illumination when needed.
Lastly, decorate with reflective finishes like mirrors to enhance existing interior lighting sources in order to add a layer of depth to your room design. Reflective surfaces will bounce light around the room making it appear brighter overall while adding visual interest through added texture and dimension.
Accessories
When it comes to decorating a bungalow, accessories play a crucial role in making it look chic and stylish. A simple accessory can completely change the look of a room and make it look more inviting.
You can use accessories such as rugs, cushions, curtains, artworks, sculptures and more to add a touch of personality to your space. Let's explore some of the options available to you in more detail.
Choose the right accessories
When furnishing a beautiful bungalow, choosing the right accessories is key to creating a cozy and inviting atmosphere. Accessories are elements such as lamps, mirrors, vases, artwork, and other decorative elements that will truly bring the room to life.
When decorating your bungalow with accessories, it's important to pick items that both fit the size of the room and also bring together the various other décor elements. When selecting items, don't be afraid to mix patterns or textures but be sure that they still coordinate well with one another. Consider adding traditional pieces such as framed artwork or large plants to create texture while also tying in other design elements like flooring or furniture pieces. Don't forget the importance of lighting; accent lamps can provide a warm atmosphere but can also help create specific areas within a larger room. Finally, consider adding statement pieces like armchairs or rugs to pull together all of your different accessories into one beautiful space.
At its best level boutique, furnishing your home should be a fun experience where creativity is key! Take some time before you start shopping and pick out some inspiration points from interior décor magazines or websites so you know what kind of look you want for each room in your bungalow. When shopping for decorative accents in stores or online make sure to look for pieces that will tie in these design points with the specific color palette you're aiming for—this can change depending on how bold or subtle you want the finished look! Ultimately remember that these are small touches so don't be afraid to experiment until you get it right; luckily most pieces can always be redecorated later if need be!
Consider the color scheme
When decorating a bungalow, pay attention to the color scheme. Choose colors that are neutral or complementary in nature. Dark burgundy, navy and various shades of blue all make for striking accents against whites, beiges and light greisges.
Floors should be complemented by floor furnishings like rugs or area carpets that match the overall scheme. Light walls provide a great back-drop for deeper or brighter hues of furniture and wall hangings. Stick to solid fabrics when selecting curtains and sofas: they can serve as great counter points against wood accents in the other parts of the room's décor. For more reflective surfaces add metal finishes in lights fixtures and barstools.
Consider adding items that have purposeful functions to your bungalow such as benches with open storage capabilities or corner seating with ample room underneath for umbrellas, sports equipment or bookshelves stocked with your favorite reads. Accent these useful pieces with plants, lamps, candles and other decorative items to create an inviting space that both looks good and is practical too!
Incorporate a personal touch
In addition to picking neutral tones for furniture, it is also important to remember to infuse the space with a personal touch. Personal items like artwork, memorabilia, and antiques can resonate throughout the bungalow and immediately give the home a lived-in feeling. Taking time to consider which items you'd like adorning your walls or countertops can truly make a difference in the overall aesthetics of your bungalow.
In addition, it is important to select accessories that compliment each other while also adding texture and depth. Layering different textures will produce a more interesting feel, but be sure to DO NOT go overboard: Every accessory in the room should have purpose and serve as part of the outfit for its respective space. Furthermore, make sure any artwork you choose is not too distracting or overwhelming; its role is merely an accent piece that ties everything together.