Where to find coverings for mirror closet doors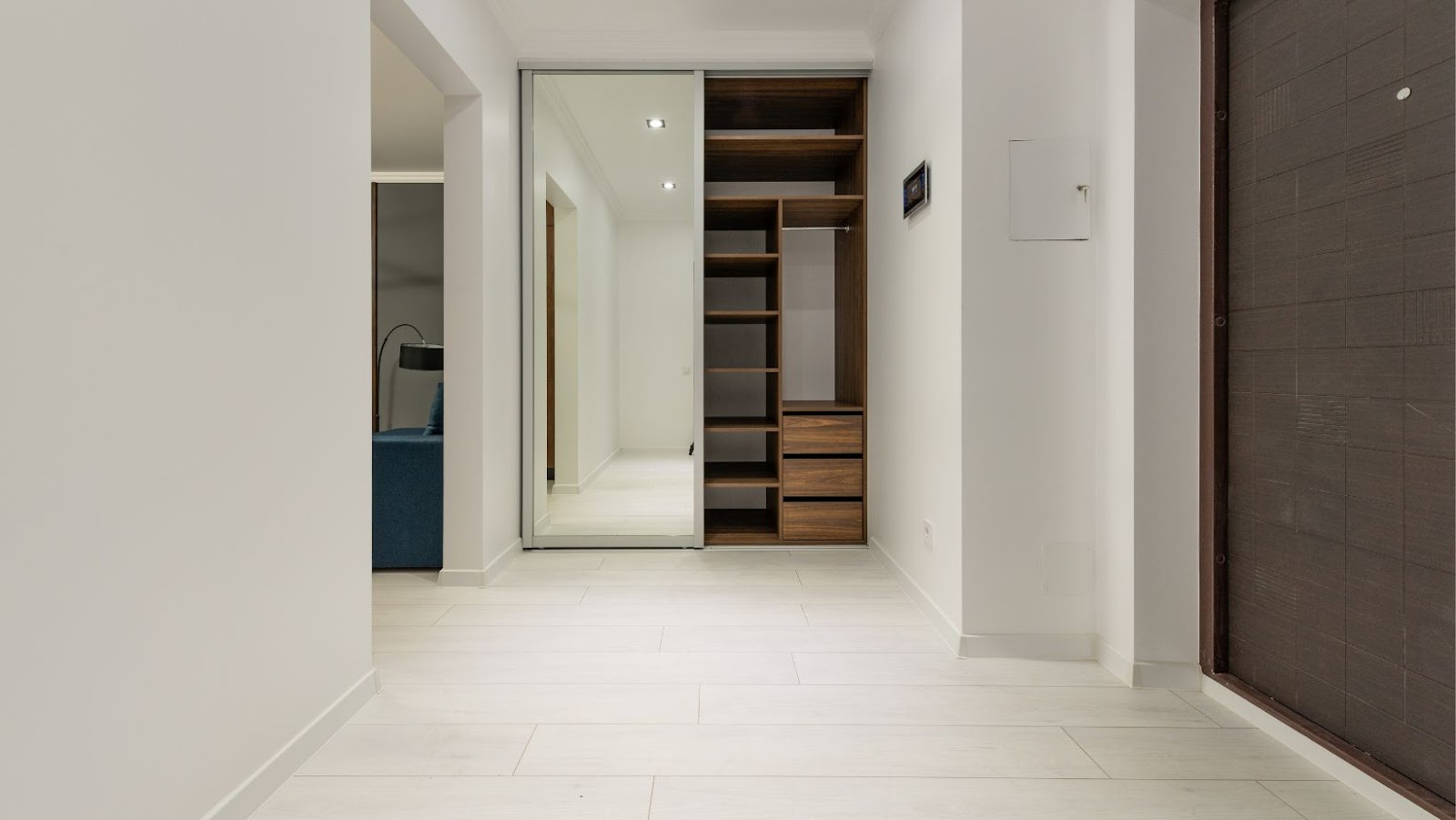 How to cover a mirror closet door
Adding coverings to your mirror closet door is a great way to keep your privacy and create a cozy atmosphere in your bedroom. It can also serve as an interesting decorative element within your room. However, it is important to understand all of the possible options that are available for covering these doors and the different factors to take into account when making your decision.
This guide will provide some information about:
Where you can find coverings for mirror closet doors
How to decide on the perfect ones for your home.
Types of Coverings
Covering a mirror closet door is an easy way to quickly update or refresh the look of your room. There are many types of materials that can be used to cover mirror closet doors. From fabric, to paper, to wallpaper, to decals, to paint, there are plenty of options for achieving your desired look.
Let's explore each type of covering in more detail:
Fabric
Paper
Wallpaper
Decals
Paint
Curtains
Curtains are a popular window covering option that allow light to enter while simultaneously creating privacy. They come in many colors, styles and fabrics, each offering different levels of light control, insulation, aesthetics and cost. Heavier fabrics like velvet and thermal insulated curtains block out the most light, while lighter fabrics like linen let in the most.
There are three main types of curtains:
Sheer: The most translucent type of curtain, sheer fabric is often used to let in more natural light and provide a subtle decorative touch. Its thin fabric with small fibers won't obstruct your view from inside or outside.
Rod pocket: This style is simple yet elegant and popular for casual settings. Rod pockets come with drawstrings on the top for easy hanging; you just place it over the rod or pole before pulling the strings tight to hang it up.
Pinch pleated: This is a formal look that uses additional fabric to give pleats for style; multiple hooks and pins are involved. Pinch pleats let you add fullness to your drapes or sheers without having bulky hems or gathers at the top of your curtain panels. Sheers can be paired with solid drapes in this style as well.
Fabric Panels
Fabric panels are a popular way to cover a mirrored closet door and also provide additional light control when desired. Available in a wide variety of colors and patterns, fabric panels have the advantage of being tailored to fit the door's exact size for an aesthetically pleasing finished look.
Lightweight fabrics such as cotton, linen, dobby, muslin or tweed can be used to create one-piece curtains with pleats or fingertip-length café curtains. Sheer fabrics offer some light control with an elegant feel and heavier fabrics like velvet or tapestry and also provide more light control if desired.
For a more upscale look, you can use tailored sheers featuring fullness along edge for added enhancement to your décor. Custom top treatments featuring balloon roman shades or custom cornices made with coordinating fabric provide a finished look that coordinates well with bedding and window treatments in the same space while adding texture and color.
Blinds
Covering a mirror closet door with blinds is an effective and stylish way to offer privacy as well as control of light, airflow and temperature in your bedroom, living room or den. Blinds come in a variety of fabrics, colors and sizes. Plus, they are relatively easy to install by following these steps:
Measure the mirror closet door dimensions to determine the size of blinds you will need.
Choose between vertical or horizontal blinds that best suit the shape and size of the door area.
Select fabric or material that matches with the decor of your space – faux wood, bamboo and vinyl liners are all popular options for covering a mirror door due to their durability and low maintenance
Ensure there is sufficient clearance between the top of any furniture located nearby and the bottom edge of your chosen style window shade selection – for example if you choose horizontal style blinds nine inches wide then spacing should be nine inches minimum from any adjacent wall fixtures such as furniture to ensure ease in opening
Secure each block-out panel over its wooden frame using mounting hardware then attach hardware in accordance with manufacturer's instructions on how to cover mirror closet doors
Install mounting brackets on wall surface above open edge of panels; slide panel back up into place & twist cord control wheel until desired height for panel coverage is achieved
Open & close panels as desired in order to allow just enough light into room while still providing privacy when needed – also use cordless wand or automatic option if needed
Vinyl Films
Vinyl films provide an effective and economical way to cover a mirror closet door. Vinyl is a flexible, long-lasting material that can easily be cleaned with warm water and mild soap. Many customizable prints are available, meaning you won't have to sacrifice style for privacy. Although some styles will cling to the surface of the mirror, others require hot glue, double-sided adhesive tape or hook-and-loop fasteners for installation. When choosing vinyl film for your closet doors, keep in mind that it won't completely obscure the reflection but does provide privacy from someone looking in from a few feet away.
Sheer fabrics are another option for covering your mirror closet doors. Fabric is more visually pleasing than vinyl film and provides more complete obscurity from a distance. While sheer fabric won't completely obscure the reflections seen in the mirror, they will definitely blur any images seen through them so you do not need to worry about visibility from outside observers. Sheer fabrics usually attach with hook-and-loop fasteners or hot glue to ensure they stay neatly adhered to the surface of your doors without creating any unsightly gaps or distortions in their surfaces when closed.
Wallpaper
Wallpaper is often a great choice for covering mirror closet doors due to its versatility, affordability, and wide array of available designs. Wallpapers come in a plethora of colors, patterns, and textures to suit any personal style or need. Installation is easy and there are many different types of wallpaper out there to accommodate varying budgets.
Wallpaper can be applied directly onto the surface of your mirrored closet door using wallpaper glue or a spray adhesive. It is important to note that some wallpapers should not be applied directly onto a mirror; make sure you are purchasing wallpaper that can be applied directly onto the mirror for an easy installation.
Another option for adding some flair to your mirrored doors is by:
Cutting out your own preferred patterns with contact paper.
Using stencils and stampers to create unique designs while keeping covered areas relatively low.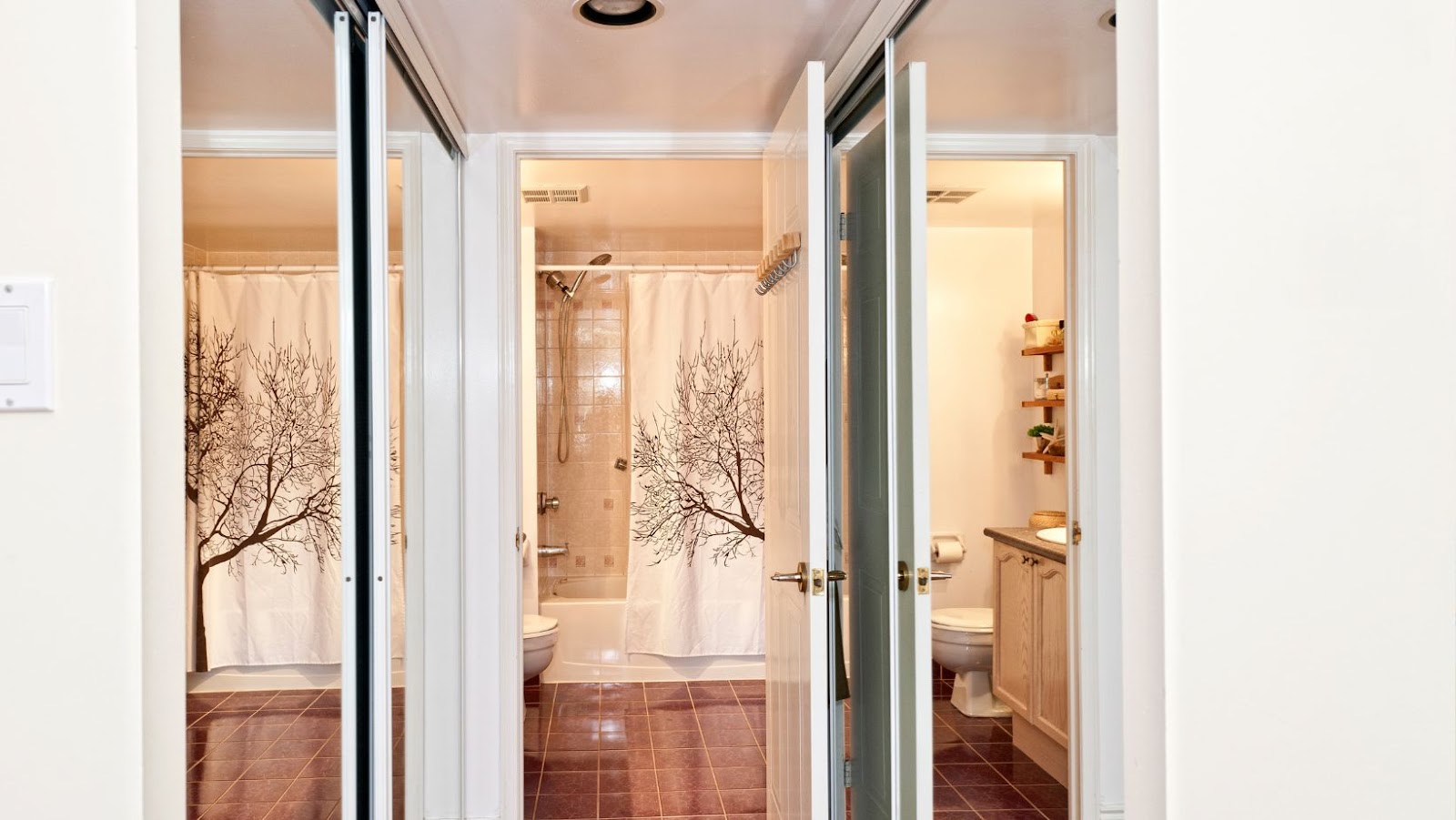 Where to Buy Coverings
Many people want to add privacy to their mirror closet doors, but don't know where to look for coverings. Fortunately, there are plenty of options available for anyone looking to cover a mirror closet door. From adhesive coverings to decals, there is a wide selection of coverings available from a variety of online stores.
Let's take a look at the different types of coverings available:
Home Improvement Stores
Home Improvement stores are a great place to get a variety of coverings for any project. These stores often carry an extensive selection of flooring, carpeting and window treatments as well as other decorative elements. Many offer services such as measuring, installation and removal. Home improvement stores offer both name brand coverings and budget friendly options.
Flooring may include vinyl, carpet, hardwood and laminate in a variety of colors, styles and textures. Carpet may be cut or ordered by the yard depending on each store's policy. Window treatments can range from curtains to blinds with various privacy levels and designs available. Decorative elements such as lighting, rugs, wall décor and furniture can also be purchased at home improvement stores. You may also find items such as wallpaper borders or border strips which add a finishing touch to any project.
With so many options available it is important to do some research before shopping so you can make the best decision for your home project. To help narrow down choices, start by making a list of what you need then read reviews and compare prices before you buy something from a home improvement store. Doing this will ensure you purchase something that meets your needs without going over budget!
Online Retailers
When looking for a good selection of coverings for any home project, the internet can be a great resource for finding exactly what you need. There are many online retailers specializing in all kinds of fabrics and home décor items. Here are some popular online sources where you can find a wide variety of coverings:
Fabric.com is one of the largest online fabric stores in the world, carrying everything from upholstery to apparel. This company has an extensive selection of designer fabrics perfect for all kinds of projects.
Essential Decor and Beyond is another great online retailer, offering a large collection of drapery, upholstery, window treatments and blinds. Their prices are very competitive and they have products to fit any budget.
Bed Bath & Beyond carries an extensive array of both designer fabric prints and solids at very reasonable prices, perfect for any home decorating project. If you need hard-to-find materials or accessories like Tiebacks or Trims, this is the place to go!
SwingDesigns provides an excellent selection of drapery treatments and trims for both indoors and out. They carry a huge inventory with items ranging from discount fabrics to high-end decorative coverings at very affordable prices!
Custom Coverings
Custom coverings can be designed and created to fit your needs perfectly. Having the ability to custom make the coverings gives you flexibility when selecting fabrics, textures, colors, and patterns. This can also provide a great opportunity to design something unique that ties into your current style and décor. Also, since you are having the fabric custom made to fit perfectly, it allows for a snugger fit that won't show any shadows or light seepage through gaps or seams in the material.
If you need specialized measurements for your mirror closet door coverings there are some establishments who offer customized orders. It's important to provide exact measurements of both sides of each closet door when ordering these custom made window treatments as they will be sized accordingly. Taking detailed measurements helps ensure an exact fit when they arrive onsite and help minimize any potential installation issues or time delays in completion. Some companies may require that professional installation is provided as part of their services while other places may also provide DIY instructions if you choose to self-install your coverings.
With our limited lead times often found with customizations, measuring correctly upfront is essential in receiving accurate sizing on completed pieces and helps avoid any extraneous delays in wrapping up your job successfully!
Installation
Installing a covering for a mirror closet door is a great way to update the look of your closet. A covering can also help to diffuse the light reflecting off your mirror, making your closet space more inviting and cozy.
There are several different materials and methods that you can use to cover a mirror closet door, depending on the size and shape of the mirror and your own preferences. Let's discuss the different options for installation:
Measure the Door
Before you purchase any materials to cover your mirror closet doors, you should take accurate measurements of the door. Measure the width and length of the door, as well as the thickness of the door frame. This will provide you with a better understanding of what kind of covering materials will be best suited for your closet.
Next, decide whether or not you would like to add any decorative elements to the outside of your closet, such as fabric trim or tassels. Be sure to measure where these elements would go on the door, so you can select coverings that will accommodate them if desired.
You may also need additional measurements in order to ensure that any additional accessories, such as replacement pulls and hinges fit properly into place.
Finally, take note of any special features or irregularities on your door frame that could affect your choice for coverings, such as protruding corners or recessed molding. This will help ensure that all materials chosen are compatible with one another and can be easily installed without any obstruction from existing features.
Select a Covering
When looking for a covering for your mirror closet door, there are a few things to consider in order to get the best result. The dimensions of the door need to be taken into account, as well as the material from which it is made. Measure the width and height of the closet door jamb in order to determine the size of covering needed. Closet doors can be made from wood, metal, or plastic, so selecting a covering material that can adhere easily and securely to this surface is important.
In general there are two main types of covering materials: opaque and non-opaque. Non-opaque covers usually come with adhesive backing that adheres directly to the surface of your door while an opaque cover often comes with an interlocking frame system that slips over existing sliding track hardware located on both sides of your door. Opaque covers may also require additional hardware such as tension bars or locks, depending on how they are installed. For wooden doors both opaque and non-opaque coverings are suitable, however many metal and plastic closet doors may only have non-opaque options available since they cannot handle weight from an interlocking frame system.
When selecting a covering color it's important to take into consideration what kind of look you'd like for your space; will lighter colors complement or contrast better with other nearby furniture? However you decide to decorate, make sure you choose something that makes both practical and aesthetic sense for your home!
Install the Covering
The covering you choose for your mirror closet doors can be a stylish, cost-effective way to update the look of your room. You can install most types of coverings with a few simple steps to create a dramatic transformation.
To begin, gather all the supplies you need including: precut covering material (vinyl, fabric, or paper), double-sided tape, and scissors. Measure your door precisely before cutting any material to ensure proper sizing. Cut the sheets of vinyl or fabric slightly larger than necessary and apply it directly onto the door with double-sided tape. You may need someone to help tack it in place while you smooth out air bubbles and wrinkles as best you can with gentle pressure from a soft cloth or paper towel. Repeat this step on each side of the door until it is completely covered.
For decorative wallpaper covers, use gel application instead of double sided tape for an optimal finish. With gel application, mix a small amount per instructions and apply lightly with a brush or spatula following the same steps described above for vinyl and fabric coverings. For extra protection against wear and tear, consider applying a light coat of sealant once your installation is complete. With these tips in mind as well as careful measurement from start to finish, you will have brand new beautiful closet doors in no time!
Conclusion
Now that you know the various types of coverings available for mirror closet doors, you can start shopping for the best option for your space. Consider the style of your home, budget and durability requirements.
Popular options include:
Curtain panels
Plantation-style shutters
Adhesive window films
Each offers a unique look at an affordable price so it's easy to experiment with multiple options until you find one that works for your home. With some creative thinking and experimentation, you can find an attractive solution that covers up those mirrored doors without compromising on style or function.