The Best Loft Beds on the Market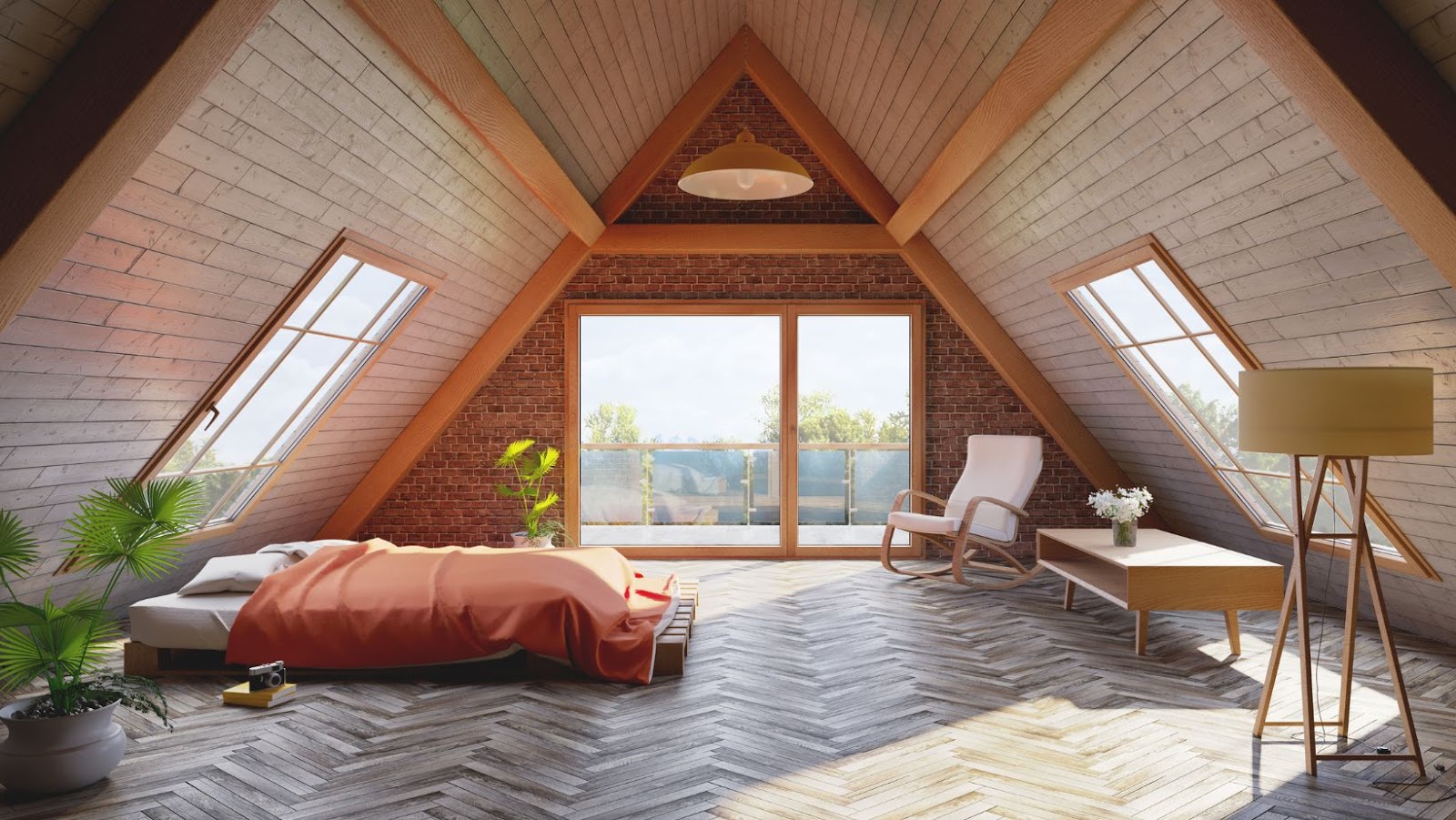 Loft beds are the perfect way to maximize the amount of usable space in your home without taking up too much space. Loft beds are also a great way to save money, as you can buy a loft bed instead of buying two separate beds or a bunk bed.
In this article, we will provide you with an overview of the best loft beds on the market and where to buy them:
Definition of a loft bed
A loft bed is a type of sleeping arrangement in which there is an elevated bed supported by both walls and/or furniture. Generally, there will be a ladder or step system to allow one to easily access the top bunk. Loft beds provide a space-saving solution that you can use in any room, allowing you to maximize a vertical space. They can also provide additional storage beneath the bed, freeing up floor room for desks and other furniture.
When selecting a loft bed, you should consider a variety of factors. This includes not just pricing and size, but safety features as well as potential support or accessory components such as trundle beds or desks. You should also check the weight capacity of the loft bed, since heavier people might require higher weight limits than those listed in standard product specifications. Moreover, ensure that the chosen model is compatible with mattresses of your desired size for comfort purposes.
Benefits of a loft bed
Loft beds offer a number of advantages over the traditional bed frame and mattress set. The most obvious benefit is space-saving. Loft beds can raise your bed up so that there's additional storage or living space beneath the bed frame. This extra room can work as a play space for kids, as well as an office, lounge area or home gym.
Additionally, loft beds are usually constructed with minimalist designs that cost less than other bunk options in terms of both space and money. They use a few pieces of wood and metal to create an efficient surface for adults and children alike to sleep on using the same platform.
Finally, many loft beds are designed with safety in mind. Many use guard rails on both sides and have an angle ladder for easy climbing which creates a secure sleeping environment which has been tested for certain weight requirements to ensure the security of adults, children and pets.
Types of Loft Beds
Loft beds are a great way to save space and maximize storage in a bedroom. There are different types of loft beds, from metal frame to wooden frame, from Murphy-style to regular designs. Knowing the differences between these various types of loft beds will help you decide which one is best for your needs. Let's take a closer look at each type of loft bed available on the market today:
Metal Frame loft beds
Wooden Frame loft beds
Murphy-style loft beds
Regular loft beds

Twin Loft Beds
Twin loft beds are the ideal choice for kids and small bedrooms. This type of loft bed is designed to save space by combining a sleeping area with storage capacity, desk space, or other seating areas. By elevating the bed, this type of loft bed can free up valuable space underneath for creative play, storage solutions, or other useful functions.
Twin loft beds come in a variety of different styles and designs. Some models offer closed closet space or open shelving beneath the mattress while others can be configured with stairs rather than ladders for easier access. The open design of some twin loft beds make them well-suited to having study or work locations built in to maximize valuable space in smaller rooms without having to compromise on comfort.
Furniture manufacturers offer a wide selection of twin loft beds crafted from different materials such as wood or metal. Sturdy construction ensures that these types of beds can withstand many years' worth of crawling around and jumping; most contain built-in guard rails along all sides for maximum safety and peace-of-mind when children are sleeping in them. Additionally, many models are available with multiple color options so parents can easily match them with other bedroom furniture already in their home decor.
Full Loft Beds
Full loft beds are the tallest, most spacious type of loft beds. They provide an elevated sleeping area off the ground without taking up any additional floor space, making them ideal for roomy bedrooms and dormitories.
Full loft beds usually consist of a twin or full size mattress supported by several side poles that extend from the ground to the top (or almost to the top) of a raised frame. The safety rail at the top offers protection while sleeping, while drawers and shelves underneath offer additional storage capacity.
Full loft beds come in many sizes, designs, and materials to match any decor and budget. Popular types include:
Contemporary metal bunklofts
Classic panel styles with built-in stairs or ladders
Twin over full bunk lofts with a study area underneath
Corner loft bunks with multiple configurations available
Among others.
The options on offer allow you to customize your bed to fit your specific requirements.
Queen Loft Beds
Queen Loft Beds are a popular choice for those who want extra sleeping space in their room without compromising on comfort. These beds typically provide enough space for a full-sized mattress and offer generous storage spaces/shelving below. Depending on the height of your ceiling, you may even be able to fit extra desks or dressers underneath the bed at the same time.
Queen loft beds are available in a range of colors and styles, from classic to contemporary designs. Most frames are made from metal (allowing for both strength and durability) with finishes such as black, white, or silver to help it fit in with your existing decor. If you're looking for something more stylish or to brighten up your space, painted wood frames are also available in an array of colors. Assuming there's enough headspace, some queen loft beds even have balconies upstairs that are big enough for chairs or other small furnishings to make them feel like a real room!
No matter what type of design you go with – there is sure to be a queen loft bed that will suits both your style and budget requirements. So if you're looking for maximum comfort and flexibility but don't want to sacrifice square footage of your room – consider getting a queen loft bed instead!

Bunk Loft Beds
Bunk loft beds are one of the most popular and common type of loft bed. As the name implies, they consist of two beds, stacked one on top of the other. The top bunk is raised higher than the bottom bunk and is accessible by a ladder or stairs.
Bunk loft beds are great for children's rooms as they provide plenty of space for multiple children, while also freeing up space for a desk, storage unit, or play area below. Bunk loft beds come in different sizes, shapes and materials such as metal, wood or plastic – many feature built-in shelving, integrated desks and study areas underneath that allow for efficient use of limited floor space. Additionally, bunk loft beds can be used in guest rooms to accommodate multiple visitors at once or to provide extra storage underneath the bottom bunk which would otherwise go unused.
Top Loft Bed Brands
When it comes to finding the best loft beds on the market, there are a variety of options to choose from. From big brands like Ikea and URBANARA, to smaller ones like Sofa Bed Factory and Ace Beds, each has its own advantages.
In this section, we'll review the top loft bed brands to consider, so you can find the one that's perfect for you:
DHP
DHP is a leading company in the manufacturing of metal furniture, and their products are built to last. They make a variety of styles and sizes, so finding one that fits your needs should be relatively straightforward. The popularity of DHP is due to the high quality craftsmanship and affordable prices.
Their full size loft beds are particularly popular and range in price from basic metal designs to more stylish wood or upholstered configurations. In addition, DHP offers extra safety features (such as guard rails) for peace of mind when you have small children around. All DHP loft beds have a sleek design including built-in ladders or steps for easy access and even offer storage options on select models.
With various finishes such as white, matte black, lacquered pine or gunmetal gray available, they provide a range of aesthetic options that will fit most decors. Choose from twin to queen size beds in different heights depending on what you need for your space without compromising on style though!
Walker Edison
Walker Edison is a furniture company known for its stylish products and affordable prices. They offer customers the chance to create modern, functional living spaces with their furniture pieces. Their line of loft beds includes Twin and Full size beds in traditional and contemporary styles. These pieces are constructed with solid wood, laminate, and harwood veneers for durability. They also feature full length guardrails for added safety when sleeping or playing on the bed.
Walker Edison's loft beds come in a variety of colors including white, black, brown, gray, ivory and more to fit any bedroom style. Customers can customize the look of their lofts with add-on features like drawers, trundles or shelves depending on their needs. Walker Edison also offers several discounts for bulk orders making them a great option for families looking for an affordable way to furnish multiple bedrooms without compromising on quality or style.
Atlantic Furniture
Atlantic Furniture is a leading manufacturer of quality furniture for home, office and commercial use. Their stylish collections feature top-notch designs and materials, making Atlantic Furniture loft beds the perfect choice for any homeowner.
With a variety of loft bed sizes, styles and finishes to choose from, you can find the perfect bed to fit your space. The contemporary styling of their Twin or Full size Urban Lifestyle beds make them an ideal choice for small bedrooms in urban dwellings. For those looking for something a bit more traditional, the Abella or Concord lines provide classic options in either twin or full size models. All Atlantic Furniture loft beds are designed with safety and performance in mind to meet all US safety standards.
Their brand is especially known for its commitment to sustainability—all products are made only with harvest-certified wood from responsibly managed forests located in North America and other locations around the world! Plus, all finishes are water-based and lead-free, making them safe for your family's health. Plus they feature metal reinforcement points on both sides of the headboard/footboard rail connections meaning your bed will last through years of use. So if you're looking for a superior quality loft bed that offers excellent value along with stylish design – consider Atlantic Furniture!
South Shore
South Shore is a Canadian manufactured furniture company that was founded in 1940. Along with their popular lines of bedroom furniture, the company is also well known for their line of loft beds. South Shore loft beds have several features that have been consistently praised by customers, including premium finishes and spacious storage solutions.
Their products include:
The Imagine Loft Bed merges form and function by providing ample sleeping space and useful storage space. The bed comes in three finishes: country pine, morgan cherry, and natural maple.
The Summer Breeze Loft Bed provides a stylish design with its panel headboard with rounded corners. It also offers lots of storage solutions with shelves above the headboard and a dresser under the bed instead of a trundle. It comes in two color options: blueberry and chocolate finish.
The Ulysses Loft Bed is designed to optimize space into an area twice as large as a twin bed would provide without taking up extra room in your bedroom or guest room. This model has an open shelf under the bed for convenient access to books or toys, plus it has 2 drawers below the bed itself – perfect for storing extra linens or other items. It also comes in two colors: white wash oak laminate and pure black aluminum handles.
Where to Buy Loft Beds
Loft beds are a great way to maximize space in a small room and to create extra storage or seating areas. If you're looking for the best loft beds on the market, there are a number of great retailers that can help you find the perfect loft bed for your needs.
In this article, we'll look at some of the best places to buy loft beds so you can be sure you're investing in a quality product:
Online Retailers
Online retailers offer customers a vast selection of stylish and modern loft beds from a variety of popular brands. Shopping online can be much faster and more convenient than going from store to store looking for the perfect loft bed. When shopping online for loft beds, customers can choose from an array of sizes as well as colors, styles, and materials to ensure that they find what best suits their needs.
Another advantage of purchasing a loft bed online is that it is much easier to compare prices across different retailers in order to find the best deal possible. Additionally, many online retailers offer free shipping on their products so customers can save money on transport fees.
Popular websites where you can shop for quality loft beds include:
Wayfair
Houzz
Amazon
Overstock
Walmart
Home Depot
Target
However, it's important to be aware that the features offered by each retailer may vary slightly so it's best to check out multiple sites prior to making a purchase decision.
Local Furniture Stores
Local furniture stores may offer a variety of loft beds to help meet the particular needs of their customers. These stores may offer traditional or contemporary styles in sizes from twin to king-sized with or without storage. Some local furniture stores also offer customizations, such as changing the color, type of wood, type of fabric and other details to create a one-of-a kind look.
Customers should inquire about delivery services and warranty information when purchasing any furniture. Additionally, shoppers can take advantage of store discounts, clearance sales and other promotional offers that may be offered by their local furniture store:
Store discounts
Clearance sales
Promotional offers
Second-Hand Stores
Second-hand stores are an excellent resource for buying loft beds, particularly for customers looking to find quality furniture on a budget. A key benefit of shopping second-hand is the low price tag—you may be able to buy a lovingly used loft bed at a fraction of the original cost.
When shopping second-hand, safety should be your number one priority. Look out for robust construction and maintenance marks or evidence of damage or infestation and check the fixings are still intact. Try to find stores that offer a warranty or guarantee with each purchase—it's worth asking about: often refurbished beds come with additional warranties since they have been checked for any defects.
You may also have luck in specialized furniture stores that specialize in selling second-hand furniture; some will even allow you to rent out items, which can be a great way to save money if you're not sure you'll need the loft bed long term. Additionally, some thrift shops buy and sell vintage pieces—these can be fun options if you like unique styles. No matter where you shop for your second hand bed, make sure it meets all safety tests and is good quality before leaving the store with it!
Conclusion
After doing extensive research and reviewing several different models, we have compiled the best loft beds on the market. We have considered a range of factors such as price, quality, and customer feedback. We have also taken into account whether the loft beds come with any additional features such as extra storage space or an integrated desk. So, if you are looking to buy a loft bed, you can be sure that the ones we have listed are the best on the market.
Summary of the Best Loft Beds on the Market
Finding the best loft bed on the market can be a daunting task. There are so many different kinds of loft beds available, it's hard to know which ones offer the most value for your money. To make your search easier, we have compiled a summary of some of the best loft beds on the market today.
One popular option is the DHP Junior Loft Bed with Storage Steps. This award-winning bed is perfect for young children who need space to store their toys or other items in their room. It features a wooden frame with high-grade blue metal and includes an integrated ladder with built-in storage spaces for extra convenience. The DHP Junior Loft also comes with guardrails, an extra-long safety rail, and a slat support system to keep mattresses in place and provide maximum safety.
The Modway Camp Twin Bunk Bed is perfect for college students or those seeking additional sleep and storage options within tight spaces. It comes complete with built-in drawers that provide under bed storage while not taking up too much space in smaller rooms, as well as study cubbies on either side and an open shelf bookcase headboard. The classic white finish will add style to any room without overwhelming it.
The Walker Edison Soho Loft Metal Twin Bed is ideal for anyone looking for contemporary style without sacrificing quality craftsmanship or comfort. This modern take on a classic design offers plenty of stability, due to its steel construction frame that also provides plenty of support no matter how you lay upon it: underneath, atop or beside it! Its dark grey finish will fit nicely into any décor while still providing plenty of protection from dust and debris alike.
When deciding which loft bed best fits your needs, you should consider factors like budget, size requirements and whether you're looking for enhanced storage capabilities or just a comfortable place to rest your head each night! Shopping around first is always recommended before making your purchase but hopefully this information has provided you with sound advice when considering what loft beds are available on the market today!
Tips for Choosing the Right Loft Bed
Before purchasing a loft bed for a child, there are several things to consider. Styles, materials and safety features are important variables that must be evaluated before making a purchase decision.
When looking at different types of loft beds available on the market, style should be one of the first considerations. Currently, many stores carry both traditional and modern designs. Traditional styles often feature basic ladders or steps and may have simplistic details such as finials or turned posts. Modern loft beds can range from canopy styles with curtains to more structured futon-style frames with minimalistic lines.
When selecting a loft bed, materials should also be taken into account. Solid woods such as pine or oak are often used in traditional designs while metal or engineered woods are common in modern style beds. Some manufacturers also offer plastic options which tend to be less expensive than wood versions but can come with added safety benefits such as rounded edges or soft corners which protect against bumps and bruises during playtime.
Finally, when selecting any type of bedroom furniture it is essential that safety features such as guardrails are considered regardless of product type. Guardrails will help keep children safe by reducing the chances of roll-offs from the upper bunk area during sleep times or playtime activities. It is also recommended that any ladders used on loft beds have secure attachment points to reduce shifting from wiggling children attempting to climb up or down from their sleeping surface.