The cost of hardwood flooring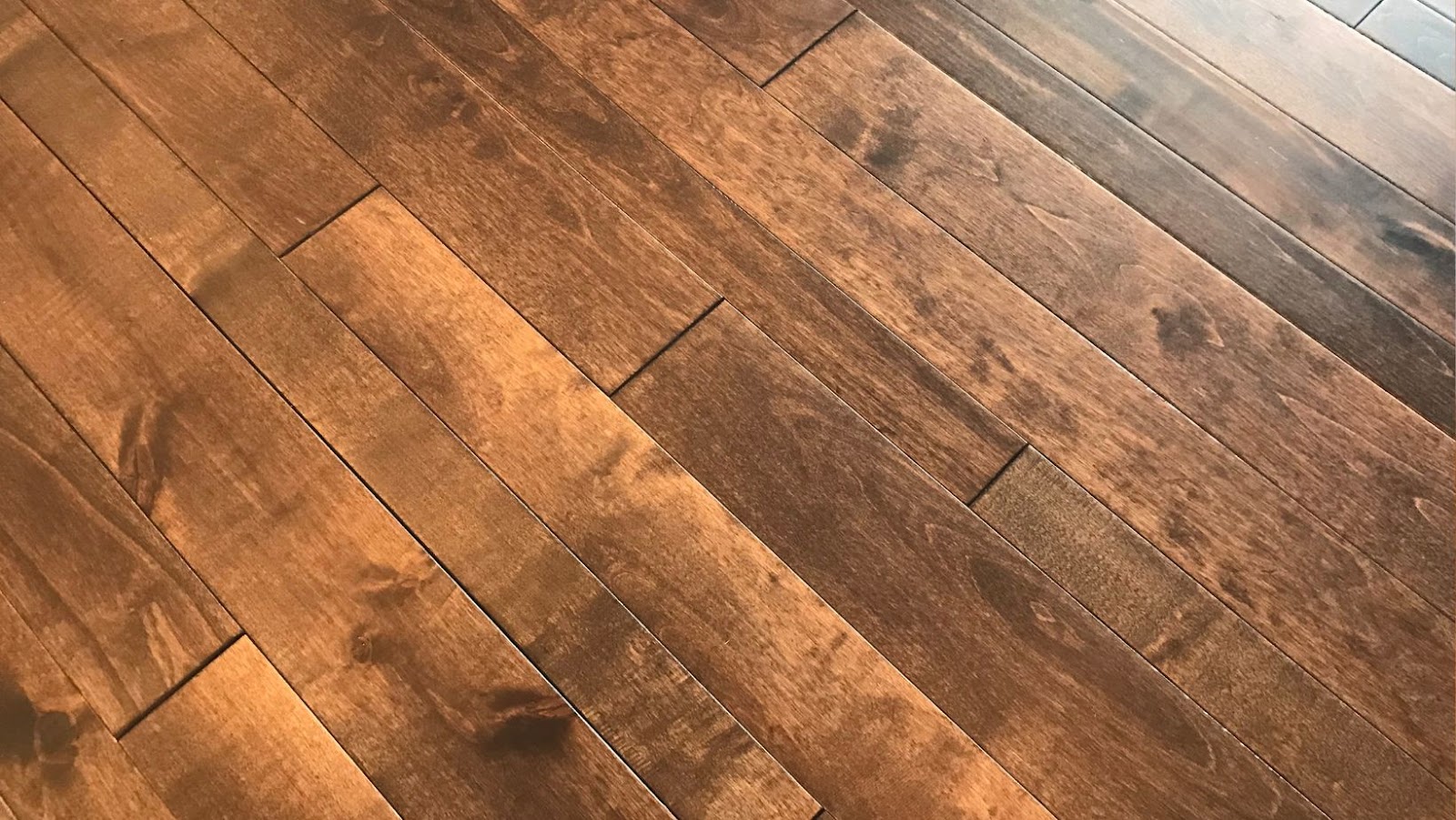 Hardwood flooring is a classic and truly timeless choice for any home. With beautiful color variations and an array of species, hardwood floors add warmth, charm, and character to any space. In addition to its aesthetic appeal, hardwood flooring also adds value to your home. However, the cost associated with installing new hardwood floors can be daunting. Understanding the types of wood flooring available and their respective costs will help you make an informed decision about which option is best for your needs.
How thick is hardwood flooring
When it comes to wood flooring thicknesses, there are two main options: solid wood or engineered wood.
Solid wood planks are typically either 3/4″ thick (traditional strip flooring) or 5/16″ thick (parquet squares).
Engineered wood is composed of multiple ply layers with a real-wood facing – these planks typically range from 5/16" up to 1/2″ thick.
The type of installation method used will dictate the thickness you need – most solid woods need to be 3/4″ in order for them to be sanded and refinished in the future; engineered woods can generally be thinner due to their stability in moisture-prone areas like bathrooms for basements.
Types of Hardwood Flooring
When it comes to hardwood flooring, there are a number of different types that you can choose from. Each type of hardwood flooring has its own unique characteristics, from thickness to type of wood to color. Not only does this affect the cost of hardwood flooring, but also the overall look and feel of the end result.
Let's explore the different types of hardwood flooring available and their benefits:
Solid Hardwood Flooring
Solid hardwood flooring consists of a single piece of wood, typically ¾ inch or 5/16 inch thick. Solid hardwood is best installed over plywood and is usually nailed or stapled down to the plywood beneath. It's important to choose solid hardwood flooring with a hardness rating appropriate for your lifestyle. Hardness ratings can vary from species to species, as measured via the Janka Hardness Test, which measures a wood's resistance to denting and wear.
When looking for solid hardwood flooring options, also take into account color, grain and texture direction so that it looks beautiful in your home. There are dozens of types of solid wooden floors available, each offering unique advantages in terms of their grain patterns and natural hues; these floors give you more customization options than other types of imported laminates, tile or vinyl floorings.
Solid hardwood floors come in a variety of unfinished and prefinished styles; prefinished boards generally cost slightly more than unfinished boards but require much less labor on installation which may afford you overall savings compared to purchasing unfinished products for sanding and staining on-site after installation.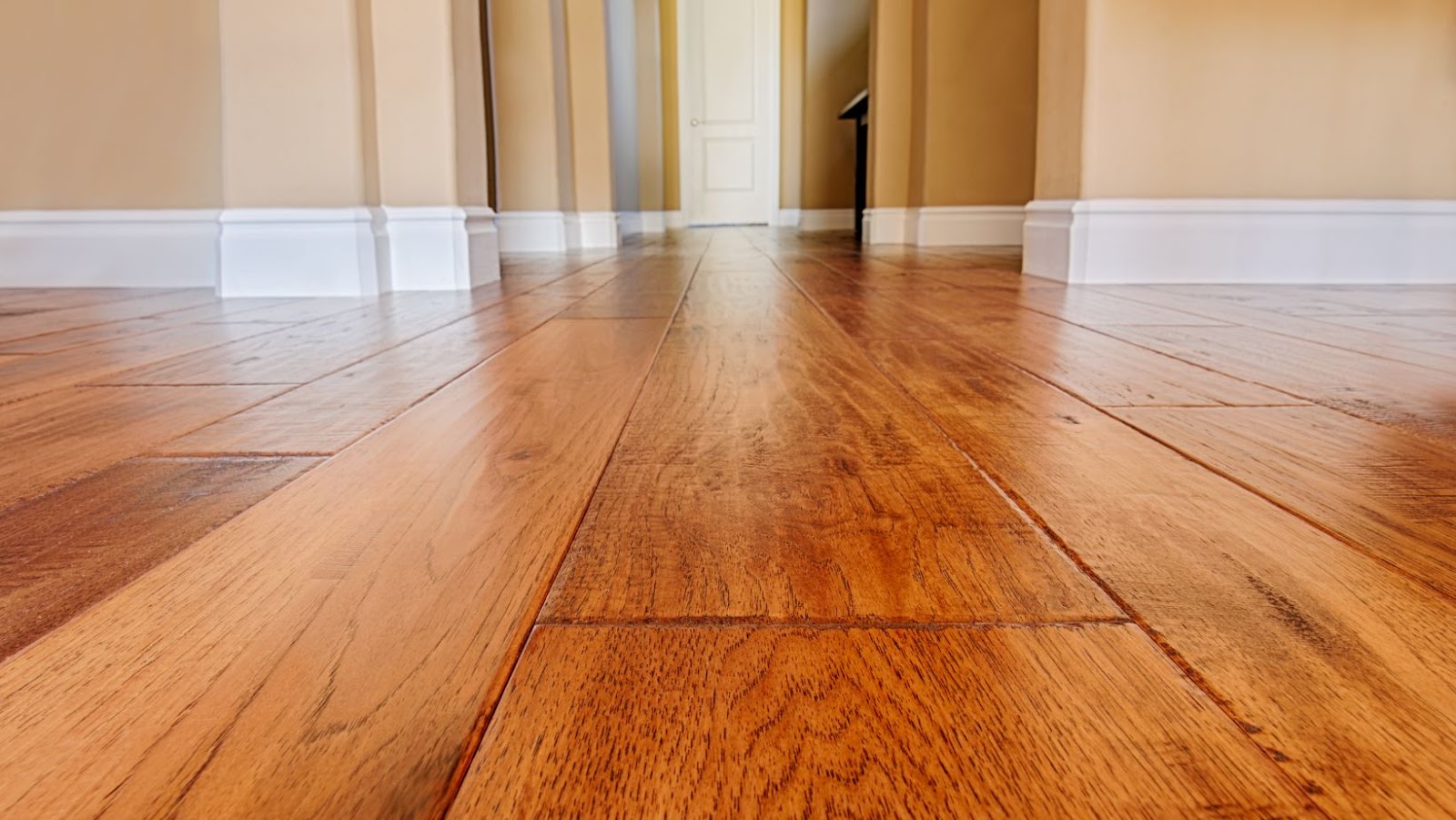 Engineered Hardwood Flooring
Engineered hardwood is constructed from several layers of wood pressed and glued together. The top layer is a solid wood veneer (most often 3-4mm thick) that is available in an incredible number of species, textures and finishes. The initial cost of engineered wood flooring can be less expensive than solid hardwood flooring depending on the product you select.
The great benefit to engineered hardwood flooring is stability—it will not react as much to changes in temperature or humidity compared to solid hardwood flooring. This makes it a great choice for basements, kitchens, bathrooms and other areas prone to moisture or humidity.
Installation of engineered hardwood also differs from solid as it can usually be floated over existing subfloors and tough surfaces like concrete. This leaves the possibility of 'refloating' your floors down the line easier—a great selling point if you ever plan on selling your home further down the line! Engineered hardwood floors are usually 3/8" – 5/8" thick and come pre-finished.
Popular benefits include:
Moisture resistant
Can be floated over existing surfaces
Easy to repair since only damaged pieces can be replaced instead of entire boards
Available in many colors, styles and species
Thickness of Hardwood Flooring
Hardwood flooring comes in a variety of thicknesses, with the average thickness ranging from 5/16 of an inch to 3/4 of an inch. The thickness you choose will depend on a variety of factors, such as whether you plan on installing the flooring over concrete or other subfloor materials, as well as the look and feel you are going for.
Let's take a look at the different kinds of hardwood flooring thicknesses and what the cost considerations might be:
Solid Hardwood Flooring
Solid hardwood flooring is a traditional favorite, offering long-lasting elegance and enduring beauty. It is milled from a single piece of hardwood, such as oak or maple, and comes in a variety of thicknesses, ranging from 3/8-inch to 3/4-inch thick. The most common type is the 3/4-inch thick solid wood strips that are generally most often applied over plywood subfloors.
Most solid wood floors are finished with a combination of stains and top coats. The final finish provides durability and protection to the wood, enabling it to last for many years with proper care and maintenance. Another unique characteristic of hardwood flooring is its ability to be refinished, which makes it popular for older homes where all existing floors may be desired completed in one shade.
For those seeking greater sustainability in floor construction, engineered hardwood flooring can provide a more eco-friendly alternative since it typically uses less raw material than traditional solid hardwood planks since it uses only the thinnest layer of hardwood atop multiple layers of different construction materials including plywoods or high density fiber boards (HDF). Therefore, this type of plank has a surface area that consists entirely out of real wood but enjoys several advantages over its thicker counterpart when actually installed in home or residential spaces.
Engineered Hardwood Flooring
Engineered hardwood flooring is composed of multiple layers of wood specifically designed to make the floor more stable and durable. This offers homeowners the high-end look of hardwood without sacrificing stability or having to refasten planks every time flooring needs to be replaced or repaired.
Engineered wooden floors are typically constructed with a plywood or cross layer base between the wear layer and a softer wood backing layer. The thickness of the wear (top) layer will vary depending on your selection, but it generally ranges from one-eighth inch (3 mm) up to 1/15 inch (2 mm). The thicker the wear layer, the more times you can refinish it and it'll last longer over time.
Cost of Hardwood Flooring
Hardwood flooring is an attractive and durable flooring option for any home. It can range in price from a budget-friendly $4 per square foot to $30 per square foot for the highest quality flooring. Depending on how thick you want your hardwood flooring to be, the cost can vary significantly. Additionally, the type of wood you choose can also affect the price of your hardwood flooring.
In this article, we'll discuss the costs associated with hardwood flooring and how to choose the right thickness for you: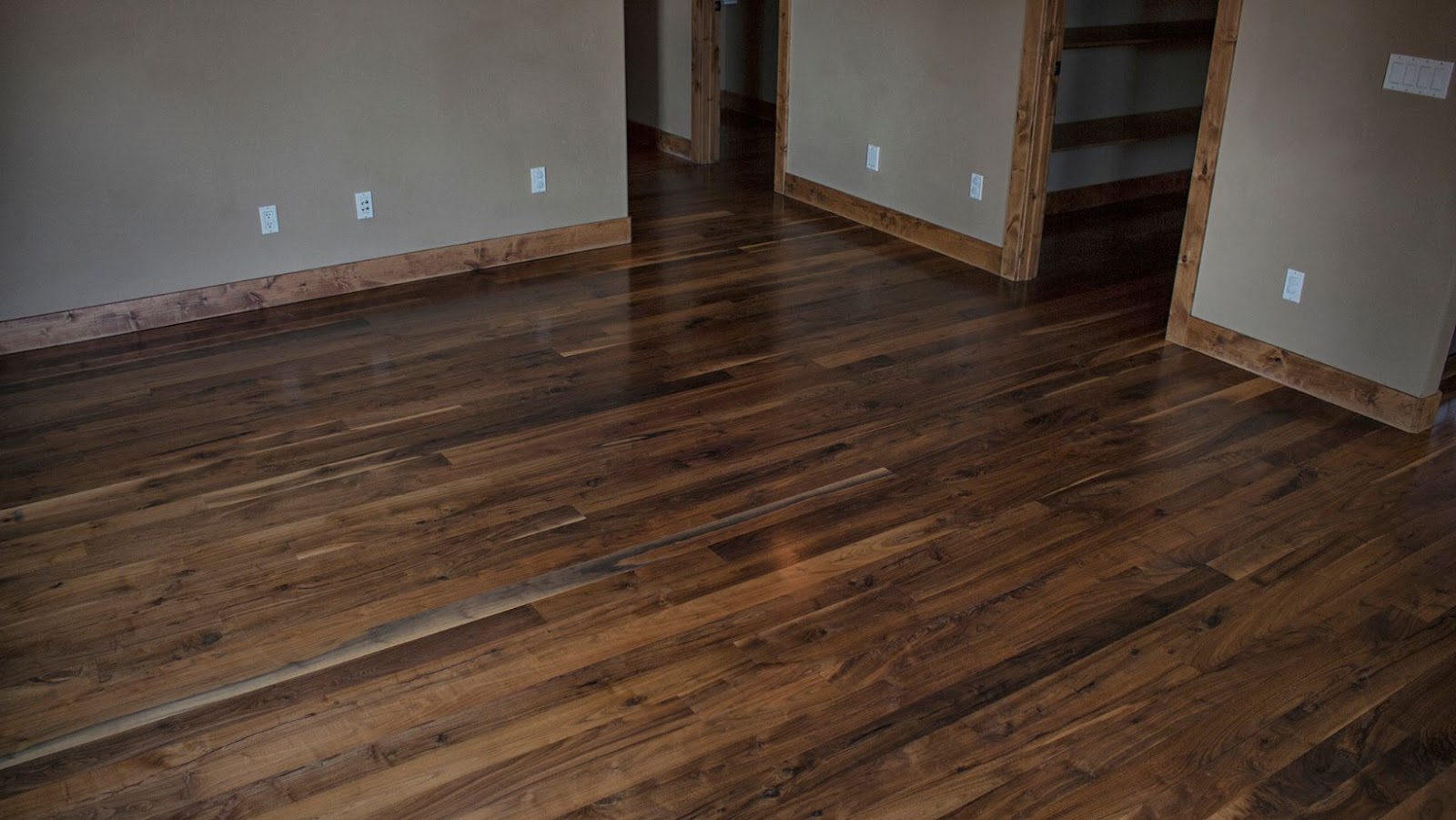 Solid Hardwood Flooring
Solid hardwood flooring is made from one solid piece of wood, such as oak, maple, or cherry. It can range from just three-quarters of an inch thick to two and a quarter inches thick. The thickness of the plank depends on the particular species of wood; softer woods are usually thinner than harder woods. Solid hardwood flooring looks beautiful and is known for its longevity – it can last decades!
When it comes to cost, solid hardwood flooring typically runs between $6 and $15 per square foot though prices vary depending on both thickness and the type of wood you select. Thickness affects the quality (and cost) of your floor – if you opt for a thinner model, you may need additional steps such as underlayment padding or engineered plywood backing to ensure stability.
Keep in mind that premium hardwoods like Brazilian cherry or mahogany may cost as much as $25 per square foot. You should also factor in any installation costs – these usually run between $3 and $5 per square foot depending on any challenges associated with the particular installation such as stairs or closets that need cutting around.
Engineered Hardwood Flooring
Engineered hardwood flooring is a type of flooring made from layers of wood that has been constructed in such a way to offer greater strength and stability. This is beneficial for many reasons, especially when installing over concrete or in areas prone to moisture or temperature fluctuations.
The core layers of engineered hardwood are typically composed of either soft and cheaper woods, like pine, or high-density fiberboard (HDF). These core materials are then covered with a top layer, usually between 1/16" and 1/12" thick, of hardwood species like oak that can be stained and finished to match the rest of your décor.
The price of engineered hardwood flooring can vary widely based on the type of wood used in the top layer and size of planks chosen. Generally speaking, this type of hardwood flooring will cost anywhere from $2 – $13 per square foot plus installation. Prefinished engineered wood is generally more expensive than raw unfinished woods because you avoid the labor costs associated with sanding, staining and finishing each plank once it has been laid down.
Whether you choose prefinished or unfinished materials also impacts how thick your floors need to be;
unfinished engineered wood needs to be thicker (at least 4mm for residential settings) so that any signs of wear can be sanded out before it is stained or finished
pre-finished floors typically range from 5mm to 8mm thicknesses only.
Conclusion
Installing hardwood flooring in your home can be a great way to update the look and feel of your living space, creating an inviting atmosphere and adding value to your home. With different types, colors, textures and thicknesses of hardwood flooring to choose from, you are sure to find something to fit your vision for any room in your house. Once you have chosen the type of floors you want, then you will need to decide how thick hardwood flooring should be.
If cost is a major consideration for you when purchasing wood floors, then selecting a thinner wood may be the best option as it will require less material and labor. For example ,3/4-inch thickness planks are most common selection for residential use due to their durability but if cost is an issue then 5/8-inch planks may suffice as this option is slightly more affordable. However, if increased durability and longevity are important then it would be beneficial to invest in the thicker 3/4-inch option regardless of cost since those boards have proven stronger over time than those only 5/8 inch thick.
Ultimately, the task of determining how thick hardwood flooring should be comes down to personal preference while keeping individual budget constraints in mind. By understanding the available options and researching what works best depending on intended uses like water resistance or resilient surface quality that requires higher density materiel , consumers can make an informed decision when making their purchase at any certified floor store or online retailer which will provide them with years of satisfaction with their upgraded residence or commercial space.