Hiring a professional contractor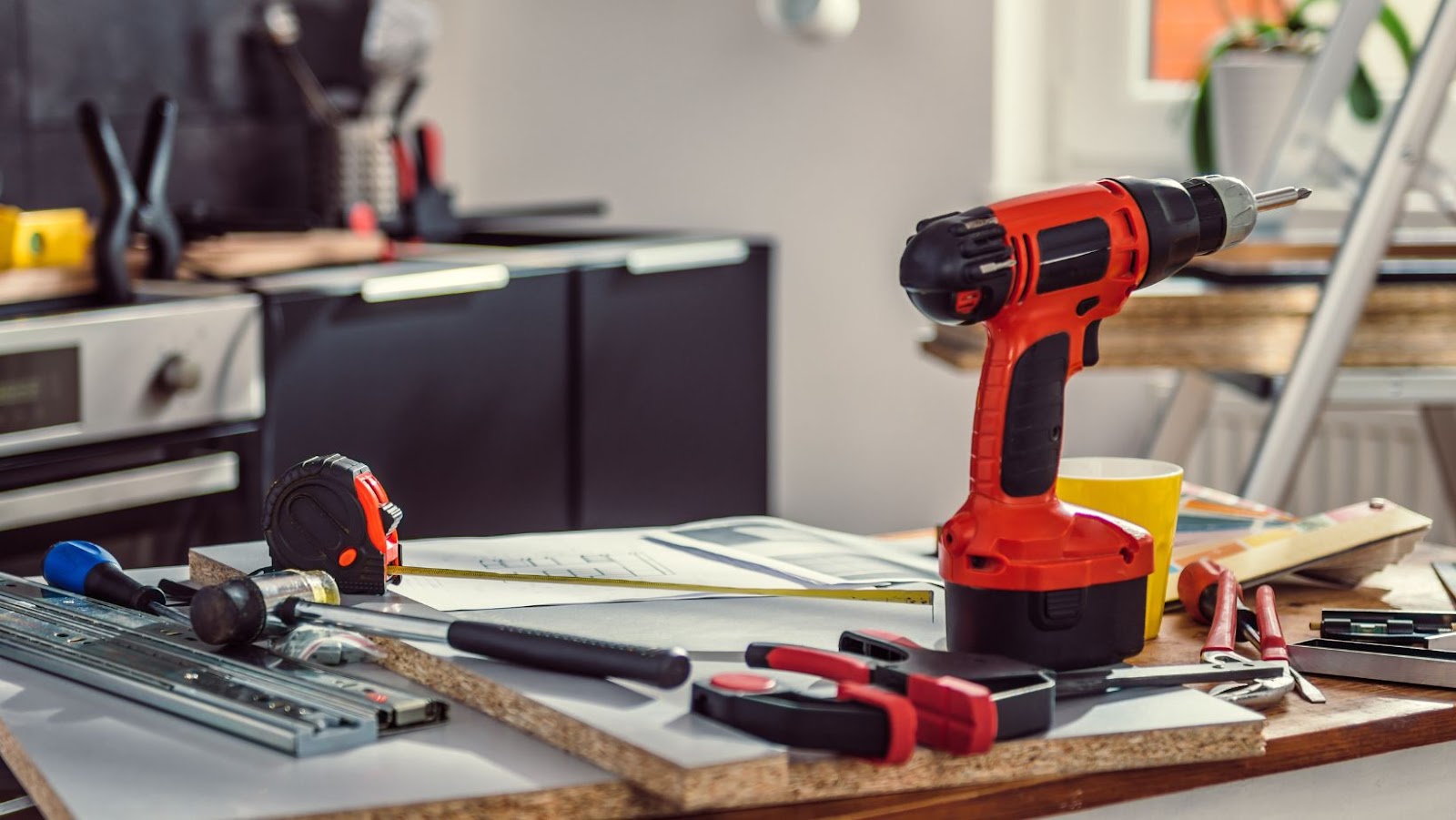 If you are considering a kitchen renovation, research is key. Knowing the right questions to ask, researching contractor reviews, and budgeting for the project are all important steps in the process. It is especially important to do research when hiring a professional contractor for your kitchen renovation.
In this section, we will discuss the research you should do when beginning the process of finding a reliable, qualified contractor:
Ask for referrals from friends and family.
Read contractor reviews online.
Check the contractor's licensing and insurance.
Research the contractor's past projects.
Get a detailed estimate.
Check references.
itchen renovation where to start
Before you begin your process in selecting a professional kitchen renovation contractor, it is important to define what you want to accomplish in your project. Conducting research on available style options, setting priorities for various components within your kitchen design and establishing a budget will help to narrow down the selection of contractors. You should also determine which tasks you would prefer be done by a professional and if there are any DIY tasks that can be undertaken.
Once you have identified the goals of your project, consider researching construction and design magazines, websites, home shows and remodeling exhibits for any inspiration or ideas. This will provide guidance on what type of materialsmay work best with the style and overall look that you envision for your kitchen renovation. If possible, speak to friends who have recently completed similar projects as they can provide insight on a contractor they used and give useful tips on getting the most out of their renovation budget.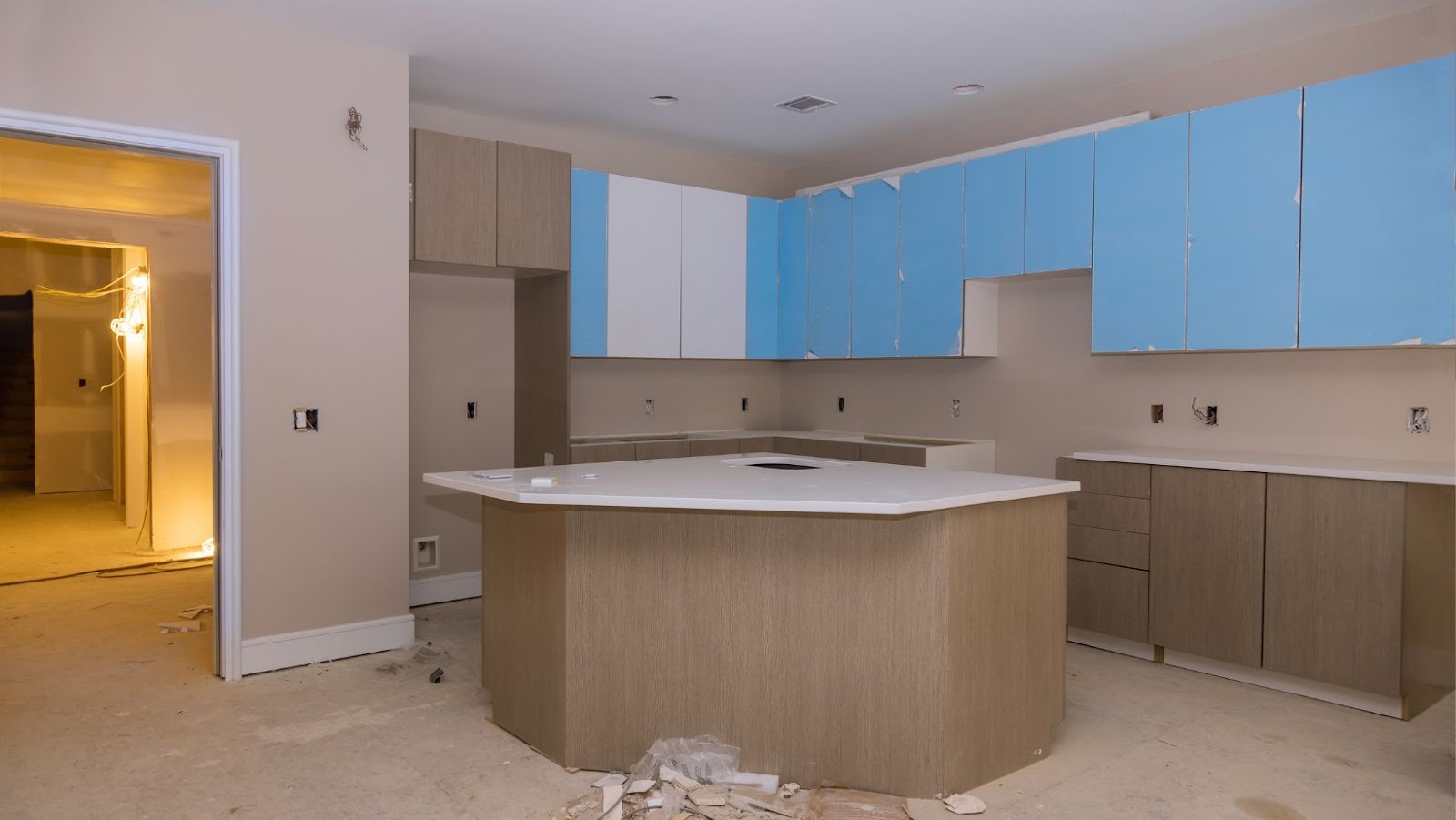 Research contractors in your area
Before you begin your kitchen renovation, it is important to thoroughly research the contractors available in your area. Start by looking online for reviews and references of contractors and compare the different levels of experience and expertise. Ask family, friends, real estate agents, and other professionals for referrals to good quality local contractors who have been in business for years.
Verify licenses, insurance coverage, and certifications, as these are essential for any successful project. Check with local builder's associations for names of qualified professional contractors to contact. When researching general contractors make sure that they are familiar with the type of work you want done in order to get an accurate cost estimate.
For safety reasons, you should also check if there are any criminal records associated with potential contractors and note any areas flagged as possible scams from other clients before narrowing down your list. Researching your contractor options may be time consuming but it is worth investing time upfront to ensure that your project runs smoothly with minimal problems down the track.
Check for reviews and ratings
It's important to do your research when it comes to hiring a professional contractor. Checking for reviews and ratings online is a great way to get an idea of the contractor's reputation and what others have said about their experience with them. You should also contact any references they provide and ask questions related to the quality of their work, how they interact with their customers, their timeline expectations, and whether or not they provide value for money.
Before you hire a contractor for your kitchen renovation project, check out websites such as HomeAdvisor and Angie's List for customer ratings. You can also visit your home improvement store or search online for contractors who specialize in kitchen renovations. Ask around in your neighborhood if anyone has recently worked with a contractor that they would recommend. It's also helpful to read up on budgeting tips before you start the project so that you can figure out how much money you'll need to cover all the costs involved in renovating your kitchen.
Interview
Interviewing professional contractors is a great way to start your kitchen renovation project and get the best results. It's important to ask relevant questions to get reliable information about the contractor's experience, skills, and pricing. By doing this, you can make sure that the contractor you hire is the right person for the job and that they can deliver the desired results.
Ask for references
When seeking to hire a professional contractor for a kitchen renovation, ask for references from past clients. References are important to be aware of because they will provide insight into how the contractor conducted their business and what kind of quality you might expect from the company. Ask for at least three references so you can compare different opinions.
Be sure to call all references provided by the contractor and ask specific questions about their experiences with the job, such as:
How timely was the work completed?
If there was any issue that arose during the course of their project?
The quality of materials used in each job?
Communication between parties throughout?
Preparing a list of questions beforehand will help ensure you get all key information necessary when speaking with each reference.
References are necessary to protect yourself when hiring a professional contractor for your kitchen renovation project; it gives you greater assurance that you will be pleased with their workmanship and conclusion of your remodel.
Ask for cost estimates
When you are interviewing potential contractors for your kitchen renovation, it's essential to get cost estimates so that you stay on budget and make the most of your financial resources. Ask the professionals if their rates are negotiable and if there may be any hidden costs to consider such as permit fees or additional labor charges. Gather detailed estimates from each contractor and compare them carefully, taking into account their experience, reputation and claims of value. Then make an informed decision based on the facts before you.
Be sure to inquire about payment terms before you sign any contracts; ask about how much is due upon contracting for services, when subsequent payments will be due throughout the process, and what types of payment methods are accepted. Additionally, ask if the contractor will provide a written guarantee of workmanship so that you have legal recourse in case any issues arise during or after the completion of your project.
It is imperative to do your research thoroughly when selecting a contractor for a kitchen renovation project; be sure to read reviews online as well as speaking to past clients in person, if possible. Also ask for references from all sources, including suppliers and professional contacts they've worked with in the past. Knowing more about their background gives insight into their level of expertise as well as reliability so that you can select an experienced professional you can trust with such an important job.
Ask for timeline estimates
When considering the idea of a major kitchen renovation project, one of the most important things to ask your contractor is for timeline estimates. A detailed estimate of the timeline should be provided before any job is agreed to, including approximate start and completion dates. Knowing in advance when each step of the project will take place is critical for keeping to a budget and making sure that you stay on track.
It's also important to understand how things such as changing designs and materials may affect the estimated timeline of your project. Understanding certain details such as whether or not materials need to be ordered in advance or if certain contractors need lead times will help eliminate surprises along the way. Make sure to ask your contractor at least an approximate date when they expect the job to be completed so that you can plan accordingly.
Contractor Selection
When it comes to finding the right professional contractor for your kitchen renovation, there are several important factors to consider. From experience, reputation, pricing, and more, it's necessary to thoroughly research a contractor before making a hiring decision.
This section will discuss the steps to take when selecting the right professional contractor for your kitchen renovation project:
Compare quotes and timelines
When you are selecting a professional contractor for your kitchen renovation, it is important to compare the quotes and timelines. Ask questions and compare the projects they have completed in the past to get an idea of their experience. Consider their references and reviews in order to make sure they are reliable and trustworthy. When you have narrowed down your options, take time to compare the estimates based on the type of services they provide. Make sure to look at all costs involved including labor, materials, and supplies that may be required for your project.
Additionally, ask about their scheduling policies for project completion as timelines can greatly impact the total cost of a kitchen renovation project. Find out how long it will take them from start to finish and whether there may be any potential delays or adjustments that need to be made along the way. Being informed before you make a decision can help ensure you end up with a contractor who is able to provide quality service within your desired budget as well as timeline constraints.
Review portfolios and photos of past projects
Reviewing portfolios and photos of past projects is one of the best ways to find a professional contractor for your kitchen renovation. A portfolio will provide an opportunity to see the contractor's experience in the types of projects you're looking for, and their ability to create something unique and tailored to your requirements.
Ensure that their images show detail and quality workmanship, as well as successful completion of jobs on time, within budget and up to building codes.
It's important to ensure that the contractors you review are registered with a reputable organization or hold some form of certification. Ask for proof of their qualifications and affiliations so you can be sure they will adhere to industry standards when performing work on your kitchen renovation. When available, ask for references from current or former clients who have hired them for similar projects in order to get an outside perspective on their service quality.
When possible, ask contractors for 3D designed renderings or sketches outlining the entire project layout prior to accepting any quote so that all assumptions are clearly discussed. Additionally, make sure any quotation includes a detailed description of all materials used in order to validate costs prior to signing any contracts or agreements.
By taking advantage of these reviews not only will you better understand the scope of work proposed but also help you make an informed decision when selecting a professional contractor for your kitchen renovation project.
Consider the contractor's experience and reputation
When you are beginning the process of a kitchen renovation, one of the most important considerations is who you will hire to complete the job. After all, a successful kitchen renovation is much more than just replacing countertops and appliances – it requires knowledgeable and experienced professionals who understand design, construction details, city building codes and compliance regulations.
It is important to select a contractor that has extensive knowledge in kitchen renovations. Do some research online to find reviews and word-of-mouth referrals from past customers. You should also ask potential contractors for references and verify that they have all of the appropriate licenses, certifications and insurance. Visit your local trade association website to confirm their membership status. Additionally, you can check with local building departments for any complaints filed against them or for positive feedback about their work quality or professionalism. It is also prudent to make sure that their estimates are in writing and broken down into materials costs versus labor costs so there is full transparency upfront on how your money is being spent.
If you decide to move forward with one particular contractor, be sure to obtain detailed estimates from multiple contractors so that you can compare prices before making a final decision – and get everything down in writing: including timeline for completion and payment procedures for example deposit requirements/payment schedules etc…
The bottom line: Doing thorough due diligence will help ensure your kitchen renovation project stays on time and on budget!
Kitchen Renovation
If you're looking to begin a kitchen renovation project for your home, there are many important factors to consider. One of the most important decisions you will make is in regards to hiring a professional contractor. It is important to research different contractors and compare their services and skills to ensure that you are hiring the best fit for the job.
In this article, let's explore the steps to take when deciding which contractor to hire for a kitchen renovation project:
Discuss materials, fixtures, and appliances
Before beginning any kitchen renovation project, it is important to discuss materials, fixtures, and appliances with a professional contractor. With an experienced contractor, you can explore a variety of options to design the new kitchen you want. Material selection will depend on your budget and the specific color, style, and texture that you would like to complement your home design.
Fixtures such as lighting, faucets and cabinets play an essential role in completing the overall kitchen look. Consider reviewing different fixture options available in different sizes as well as line and models matching your style goals.
When planning a kitchen renovation project it is also necessary to review appliance options which will optimize your kitchen efficiency. When selecting appliances for a newly renovated kitchen it is important to consider energy-efficient products available on the market such as stainless steel ovens or dishwashers with modern features that are user-friendly and cost effective when it comes to monthly utility bills. Experienced contractors can review all different appliance types in terms of durability, price points and efficiency levels for you before purchasing them for installation in the new kitchen space!
Set a timeline for the project
Setting a timeline for your kitchen renovation project not only helps keep costs in line, but it also keeps the project on track. After you've chosen a professional contractor, you should decide on how long it will take to plan and complete your renovation. Ask the contractor for an estimated timeline for each step of the process, and make sure to discuss any potential delays or issues that could arise during the project.
You should anticipate that certain elements of the job could take longer than expected due to unforeseeable circumstances, so it's important that both parties are realistic when discussing timeframes. Additionally, establish an effective communication system with your contractor where they are expected to provide updates on progress and any changes in the timeline. This will ensure that both you and your contractor remain informed throughout the entire kitchen renovation process.
Set a budget for the project
Having an accurate budget for your kitchen renovation project is key to ensuring that it gets completed on time and within the desired parameters. It's best to factor in a bit of extra cushion for unexpected costs that may arise during the renovation; some planners recommend setting aside an additional 10-20% of the budget in case of a surprise expense.
The funds you have available will determine what kind of materials you'll be able to use and how extensive your project can be – if you invest in high-end products, more money will be needed up front. It's important to shop around carefullyand get price quotes from multiple vendors so that you can find finishes, countertops, and other materials within your range.
When hiring a professional contractor, you should also consider the cost of labor and other associated fees. Check references carefully and get detailed cost estimates upfront; specify exactly which tasks they will be responsible for. Knowing up front how much each element will cost will help ensure that the total sum comes in under or near your intended budget.
Final Steps
After you have gathered all the necessary information about the kitchen renovation project you have chosen, the next step is to find a professional contractor. Finding a suitable contractor is not a simple task and you should spend some time researching and comparing different companies.
This article will cover the most important steps to take when it comes to hiring a professional contractor:
Research and compare different contractors.
Check references and reviews.
Request a detailed quote.
Discuss payment terms.
Sign a contract.
Sign a contract
Once you and your contractor have agreed on the timeline, budget, labor, and materials for your kitchen renovation project, the next step to take is to sign a contract. The contract is a legally binding document between you (the homeowner) and the contractor outlining all the details of what is expected from both parties. It should include important information such as total costs, timeline, payment schedule, quality of work standards and materials used. The contract should also specify any contractual obligations on both sides including provisions for early termination if necessary.
As with anything involving legal documents, it's important to review it thoroughly before signing to ensure that all points are clearly stated in terms that you understand. Additionally, be sure to make copies of the signed agreement so everyone involved has access whenever they need it.
Make a down payment
Now that you have chosen the contractor that is best suited to complete your kitchen renovation, the next step is to make a down payment. This should total at least 25% of the total cost and may need to be adjusted depending on your contract agreement.
Ensure that the down payment and all other amounts are clearly explained in your contract with itemized costs for each step of the project. Additionally, it is important to note that in some cases, such as large kitchen renovations or remodels, financing is not generally included in the contract and should be organized prior to initiating work with a contractor.
Schedule regular check-ins with the contractor
Scheduling regular check-ins with your professional contractor during the kitchen renovation is essential to ensure that the project stays on track. These meetings should be set up at intervals throughout the project, with the goal of reviewing previous steps, discussing new developments, and addressing potential problems.
During these meetings, discuss any changes that need to be made in terms of materials, timeline or other aspects of the renovation. This will help keep everyone on the same page and reduce potential conflicts or misunderstandings. It's also a good idea to address topics such as contractor's performance and possible solutions for any issues that may arise before they become bigger problems. Taking the time for regular check-ins with your contractor demonstrates your commitment to a successful kitchen renovation project and helps minimize unpleasant surprises down the line.