From the Pool to the Home: How to Bring the Outdoors Inside
Do you love the feeling of walking between freshly tiled pool decks and soaking in the summertime vibes, but you don't want to swim in your house? It's easy to bring the outdoors in and enjoy the natural beauty that comes with it. From the right furniture pieces to wallpapers and decorative accents, there are simple ways to bring the comfort of a summer day indoors. Get ready to transform your living space and enjoy the summer-inspired atmosphere of the outdoors in the comfort of your home with our list of ways how to bring the outdoors inside.
1. Pick a Color Palette That Will Make You Feel Like You Are Outdoors
Selecting the right colors is a great way to make you feel like you're already out and about in the sun. Go for warm hues, like shades of yellow, orange, and neutral tones, to create the illusion of a summertime setting.
Include various shades of green to create the feeling of lush vegetation, or add a pop of color with bright blues and sunny yellows. Don't forget to accent with some stunning pool tile options for that perfect summertime feel.
2. Incorporate Natural Materials
Bring the outdoorsy feel into your home by incorporating natural materials into your space. Natural wood pieces like tables and chairs increase the feeling of an outdoor setting while also bringing in a bit of nature.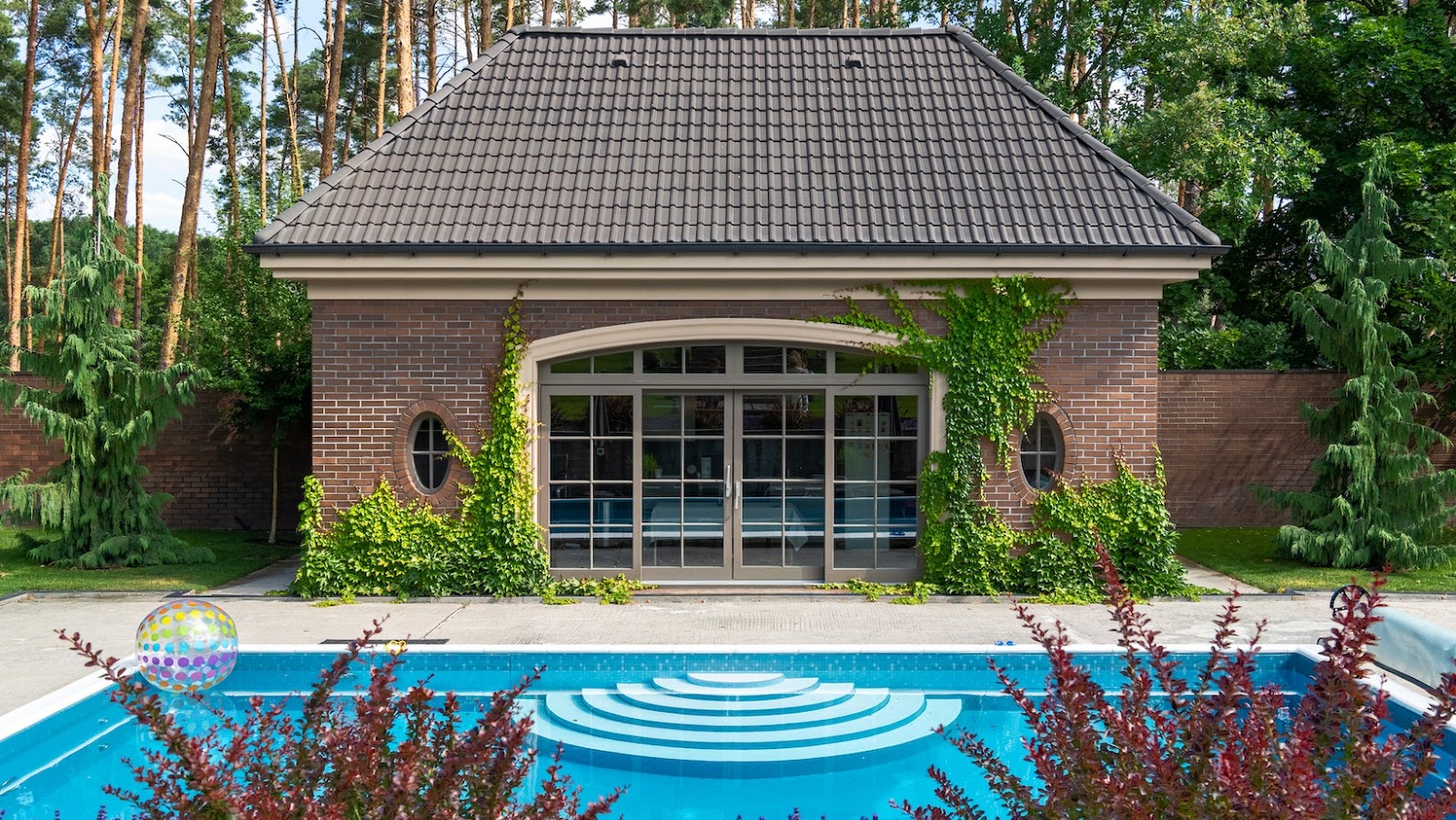 Wicker furniture pieces and woven rugs pair nicely together and make the perfect fit for a beach-style room. To make the most of the situation and bring in a unique look, pair wicker furniture and toss pillows with pool tiles.  
3. Dress Your Space With Outdoor-Themed Decor
Bring in pieces that have accents or designs of nature for a subtle and stylish way to bring the outdoors indoors. Wallpapers, area rugs, curtains, and decorative pillows are easy ways to incorporate the outdoor look without having to sacrifice comfort.
You can also look for art pieces that capture the beauty of the outdoors, such as photos of the beach or pictures of local nature.
4. Don't Forget to Accessorize
It's the small details that can make all the difference when recreating the feeling of the outdoors in your home. Bring in subtle touches of nature by adding houseplants, bamboo trays, and hand-crafted baskets that look casually chic.
Another great way to do this is by including neutral and natural colored pool tiles in your seating area, as they're not only easy to clean but they provide a natural and stylish look.
5. Paint a Smiling Face on the Outdoors
Creating a theme doesn't have to be complicated or time-consuming. Simple things, such as adding symbols or designs to your walls and furniture, can add to the outdoor feel. Select outdoor-themed throw blankets or pillows for a cozy, outdoor-inspired ambiance.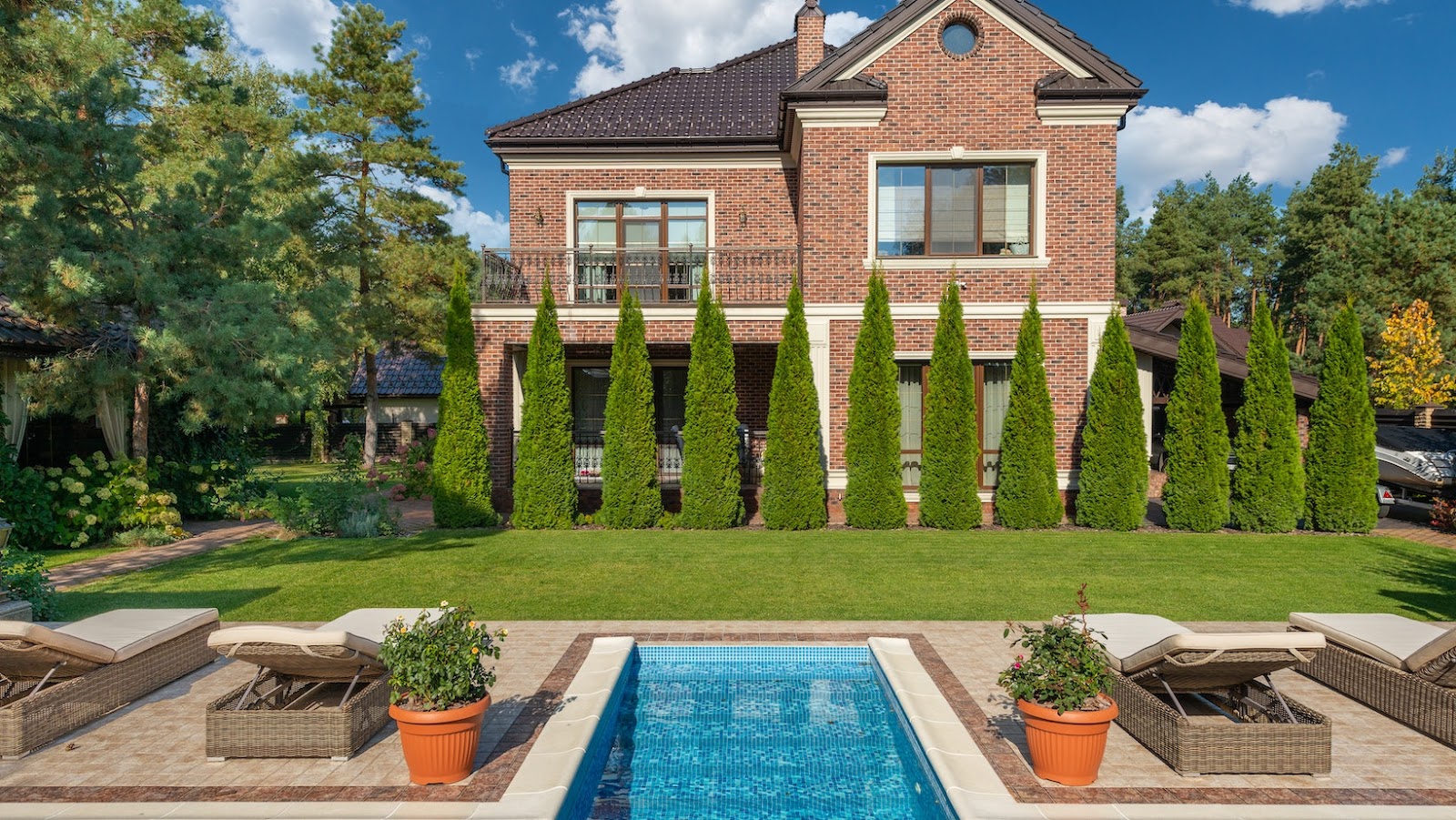 Tropical-inspired artwork, hanging baskets, and small, easy-to-move planters can also add to the summery atmosphere without taking up much space.
Conclusion
Transforming your home into a gorgeous backyard-like space doesn't have to be expensive or take a lot of time. With a few stylish touches of outdoor-theme decor, furniture pieces, and a selection of pool tiles, you can enjoy the beauty of the outdoors right in the comfort of your own home. By following these simple steps, you can make your home a place that transports you away to a summertime poolside in no time at all.