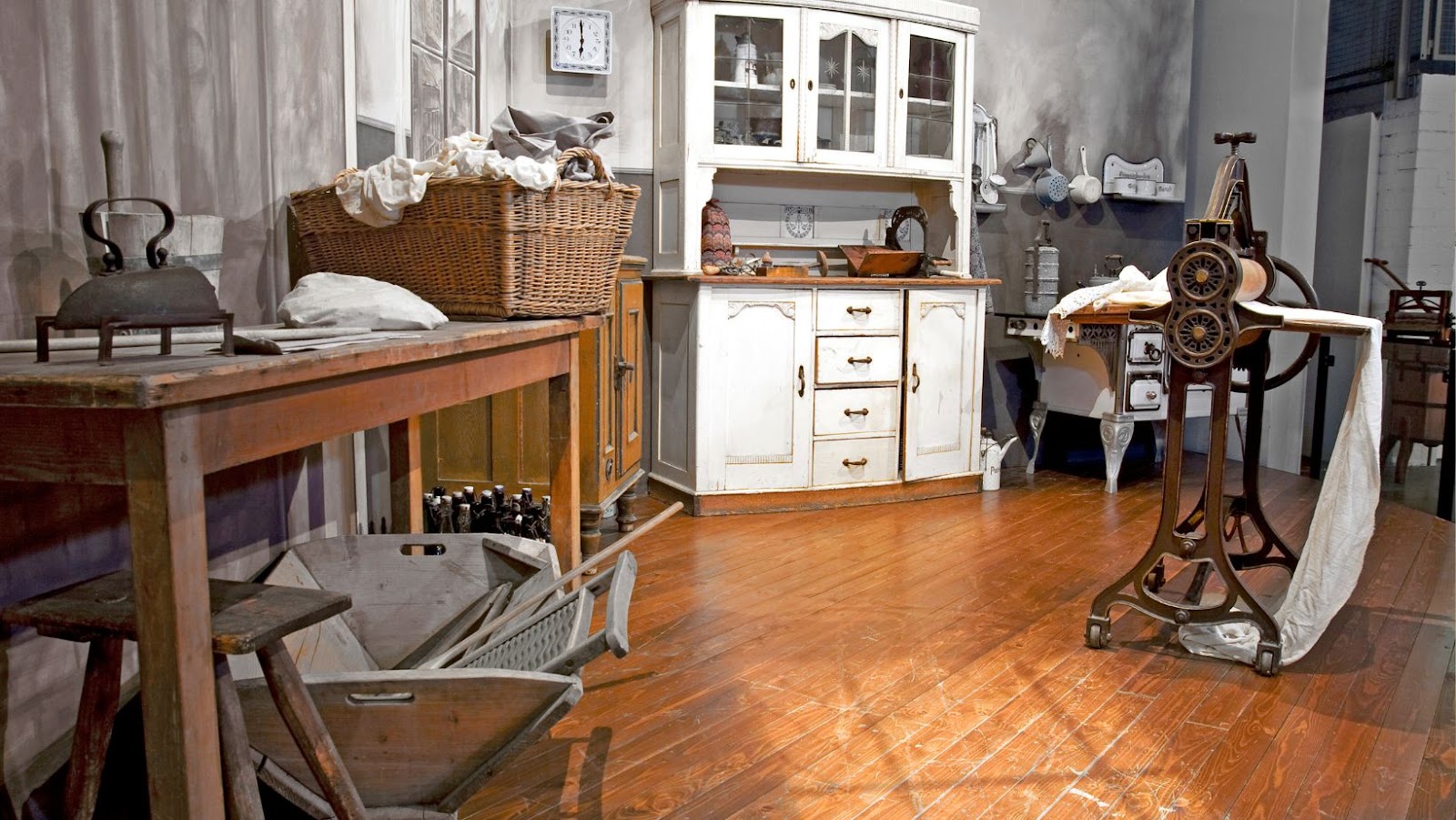 Planning a kitchen renovation can be an exciting yet overwhelming process. One of the first steps of the process is to establish a budget. When deciding how much to spend on a kitchen renovation, it is important to consider:
How long you plan to stay in the home
How much you can afford to spend
What changes you plan to make to the existing kitchen
Whether it is worth the investment
How to plan for a kitchen renovation
Knowing your budget in advance will help you decide the scope of your renovation and the materials you can use.
Research the cost of materials
Researching the cost of materials is an essential step to planning a successful kitchen renovation. Knowing the average cost of various materials will help you establish a budget and give you a good idea of what to expect in terms of overall costs. Depending on your preferences, you may choose to talk with specialty stores or hardware stores as well as licensed contractors and designers for up-to-date material prices.
The price range for individual materials can be quite wide so it is important to research prices and compare quotes from different stores and suppliers. To get an idea of the types of materials that may be used, consider common supplies like:
Cabinetry
Flooring
Countertops
Lighting fixtures
Appliances
Sink installation
Electrical wiring
Plumbing lines
Each needs to be given careful consideration as these items tend to add up and can take up much of the budget.
Factors such as quality, warranties on product performance and installation should also be taken into account when researching material prices. Budget shortfalls during a renovation point out inadequate preparation beforehand which can lead to buying more expensive items during the building process or settling on cheaper substandard options that do not last long or cause more harm than good in the long run. Hence research into type/quality/quantity/price points should all be established before committing to such projects; thus making sure that all costs are planned in advance will help ensure that your kitchen renovation dreams come true!
Determine how much you can afford
Before committing to a renovation, it's important to take the time to develop your budget and decide on a comfort level of how much you're willing to spend. Taking the time now to lay out your needs and wants, consult professionals and make reasonable cost estimates will help ensure that you don't make expensive mistakes down the road.
When determining your budget, consider the following:
Do you plan to finance part of your renovation through a loan or line of credit?
Will living with an unfinished space during construction be an option?
Have you included potential problem areas that may require extra work or materials? It also helps estimate additional costs for changes as the project progresses.
Once you have established a basic budget for your key items, be sure to add 20% – 30% more on top for unforeseen issues like bad material surprises or labor inefficiencies that could drive up the total cost of the project.
Design your new kitchen
Renovating your kitchen can be a daunting yet exciting task that can completely transform your living space. The key to a successful kitchen renovation is to plan ahead and take the time to think through all the details.
From setting a budget to choosing the right contractors, planning for a kitchen renovation must be done carefully in order to avoid any costly mistakes:
Set a budget.
Research contractors.
Choose materials and finishes.
Plan the layout.
Prepare for the renovation.
Monitor the progress.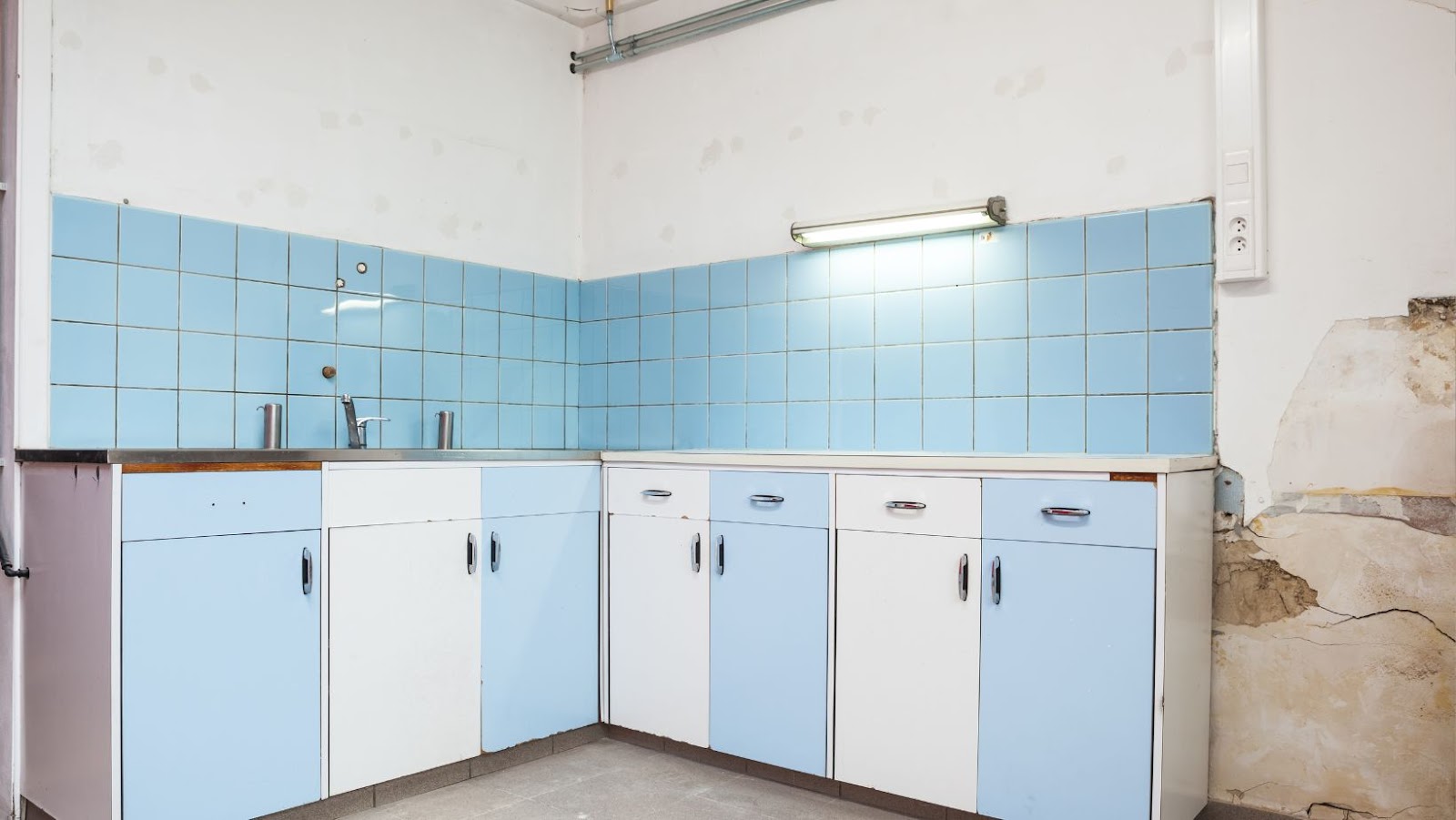 Take measurements of your existing kitchen
Before you can begin designing your new kitchen, it is important to measure the existing space. This is necessary for both when working with a remodeling contractor and for ordering certain items that need to be custom manufactured.
To take measurements of your existing kitchen, have a tape measure and a pencil ready. You should look at all of the walls, windows, doors and drawers in the room and use the tape measure to note the width and height of all those elements. Additionally, you may want to measure out adjacent rooms or doorways in order to understand any potential obstacles that need to be considered while designing your new kitchen.
It's important to note any electrical or plumbing outlets on each wall as these will also have an impact on where cabinets can be positioned within the new design. Once all measurements are taken, draw out a diagram of your existing kitchen that shows floor plans for countertops, cabinets, appliances and anything else you plan on incorporating into the new design. This diagram can help you decide how much space needs to be allocated for those elements in order for them all fit nicely together in the end result.
Create a floor plan
Creating an effective floor plan is one of the most important aspects of a successful kitchen renovation. A floor plan helps you consider how the design elements of your new kitchen should fit together to maximize functionality. When creating your floor plan, start with mapping out where you need items such as appliances, cabinetry, counters, windows, and seating. Once you have a plan in place, look for ways to incorporate design features that provide both form and function.
Before starting to draw up your plans for the kitchen remodel, consider doing some research to find out what type of layout will work best based on the size and shape of your space. Even before you begin drafting the blueprints or bringing in contractors, it's important to have a clear idea of how much space is available and what would look aesthetically pleasing in that particular space.
Once you've got an idea of the layout in mind, use graph paper or design software to create a rough sketch that determines plumbing lines as well as wall partitions if necessary. Consider possible functions and limitations within your home and make sure to double-check measurements before finalizing your designs. When measuring furniture pieces such as couches and chairs for use inside the kitchen area make sure to leave enough room for people to move freely about the area without bumping into each other due to limited space.
When you've got a finalized design passed by any necessary parties such as building inspectors or interior designers, now it's time for demolition! Before beginning demolition make sure that all safety measures are taken prior so that any accidents may be avoided easily once construction begins. When everything has been taken care off within legal boundaries it's time for demolition which marks phase two on this journey!
Choose materials and finishes
When deciding on the materials and finishes for your new kitchen, there are many factors to consider. Designers suggest taking into account the longevity and durability of the materials, whether they fit with the desired look and feel of the space, as well as their ability to affect cost. There are dozens of choices for countertops, cabinets and flooring that come in a variety of materials, styles and finishes.
Countertops
Countertops have a huge impact on the overall style of your kitchen. Today's market offers plenty of options: granite and marble countertops provide an elegant look, wood is timeless charm or you can opt for ceramic tile or laminate. Consider what will best suit your lifestyle: if you plan on using your kitchen mainly for cooking choose a quality sturdy surface such as granite; alternatively those who prefer more informal gathering areas may want to opt for a softer solution like stone or marble that won't show marks easily.
Cabinets
Cabinets can add storage space in any kitchen; some styles increase visual appeal with decorative details such as crown molding accents and glass doors. Some designers suggest choosing wood if you're looking for both style and substance – consider cherry wood based cabinets with raised-panel doors topped with quartz-look laminate counters. For less formal kitchens metal cabinets may be an option – steel works well with minimalist styling and modern homes while aluminum adds durability over time.
Flooring
No matter what type of material you decide on, choosing flooring which not only has great aesthetic value but also supports heavy weight is essential when renovating a kitchen space. Generally speaking tile is a popular choice but concrete, cork, bamboo or stone are all excellent options depending on your budget and desired outcome – they also create an easier clean up when dealing with food spills etc!
Hire a contractor
When planning for a kitchen renovation, it's important to first find the right contractor. This person should have extensive knowledge in all aspects of the renovation and be able to come up with the best plan that fits in with your budget. Make sure to get references and check their portfolio, as well as their experience in the industry.
You should also consider the cost of the project and who will be responsible for the demolition of the old kitchen. All of these aspects will help you to get the best results for your kitchen renovation project.
Get multiple quotes
Before making any decisions on contractors or materials, it's important to get multiple quotes to compare costs related to labor and materials. Innovation in the industry has provided new, simple ways to do this. Online services offer instant access to qualified contractors in your area and can provide a good starting point for comparison.
When you have a list of potential contractors, start contacting them and discussing your project. Request an estimated timeline for completion as well as a timeline breaking down the various phases of construction into milestones. Request pricing breakdowns for each milestone so there are no surprises with final invoicing for payment.
Another important step is getting customer references from each contractor you are considering hiring. Talk to previous customers about the quality of work, their satisfaction with the finished product and how quickly their renovation was completed versus initial estimates given by the contractor when they were initially contacted about the job. This information will help you make more informed decisions when selecting which contractor is best suited for your project needs according to estimates given based on both quality of services and budget constraints set forth by you for the project before beginning any renovations.
Check references
When considering a contractor for the task of demolishing an old kitchen, it's important to check references and make sure the individual or firm you are hiring is qualified and has a good reputation. Ultimately, you want someone who is reputable and reliable – this will provide far more peace of mind throughout the renovation process.
When checking references, ask questions such as:
How would they rate the contractor's performance?
Were there any problems that arose with their project?
Was the project completed on time and within budget?
Did they clean up afterwards and leave everything in good condition?
Would they hire them again for another project?
Getting feedback from previous customers will give you valuable insight into whether or not this particular contractor is right for your job. In addition to asking questions, it's also a good idea to request copies of liability insurance certificates, certificates of compliance with local building regulations and any other documents that may be necessary. Finally, compare bids from different contractors and choose one who can offer quality work at a price that works for your budget.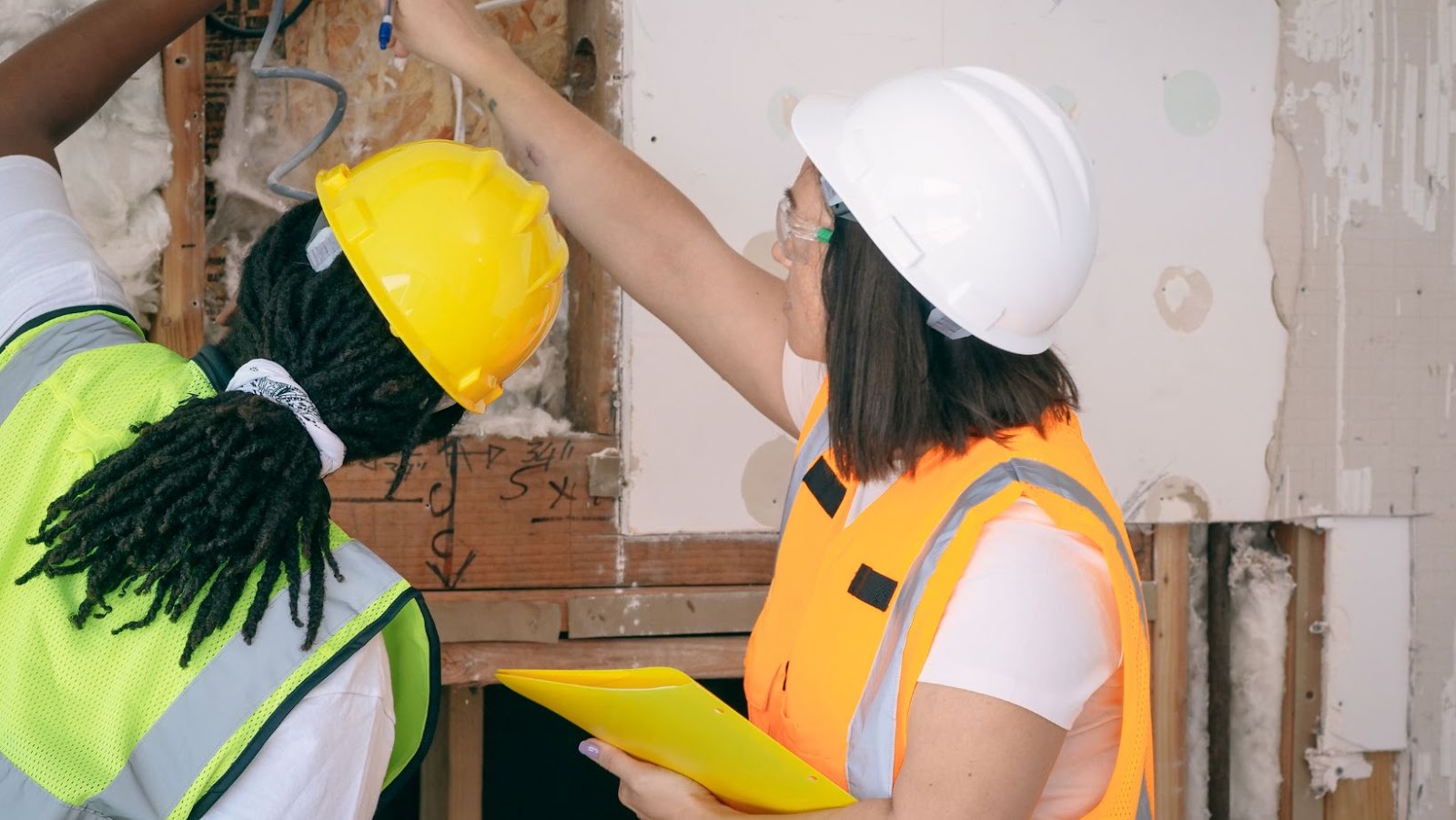 Sign a contract
Before any demolition or construction begins, it's important to sign a contract spelling out legal details including scope of work and payment agreement. Because the particulars of this type of contract will vary based on individual projects and contractors' policies, it's best to read over the fine print carefully with an attorney. In general, however, contracts for kitchen renovations typically cover things like cost estimations for materials and labor; a detailed timeline for the project; verification that licensed individuals are completing the work; what kind of guarantee or warranty is included; and various other conditions specific to each job.
Be sure that the contract includes a clause that assigns responsibility for any additional costs that may arise from finding a structural defect (blocked plumbing pipes, hidden asbestos tiles) during demolition. In many cases, such surprises can push back your completion date – meaning lost time and money for you as well as your contractor. Signing this clause upfront can help ensure that all parties are held accountable if these kinds of delays occur due to no fault of their own. Once you've both agreed to terms, get everything in writing before deciding on when to break down those walls!
Demolition
If you're planning a kitchen renovation, one of the first steps is to demolish the old kitchen. This may sound daunting, but with the right preparation, it's a simple job. In this heading, we will discuss what you need to do to plan for a kitchen renovation, starting with demolition. We will talk about the necessary tools, safety precautions and steps to get the job done.
Tools needed for demolition
Safety precautions
Steps to get the job done
Shut off the electricity
Before beginning any project, the first step is to turn off the electricity to the area where you will be working. For many kitchen renovations, this means shutting off power to the entire room. Even if you are not performing electrical work in the renovation, turning off power is an important safety precaution and will prevent dangerous accidents during demolition.
To shut off an entire room or area of your home, locate your main breaker box and look for a dedicated breaker switch for the space in question. If it is labeled, great! Flip it off immediately. If it isn't clearly labeled, consult a professional electrician or contact your local utility company for help.
Once you have de-energized your kitchen space, make sure that
all electronic appliances are unplugged
for safe measure and check for any fixtures (i.e., lights) that may have their own dedicated power
before beginning demolition.
Remove the cabinets and countertops
If you are looking to completely change your kitchen by replacing the cabinets and countertops, it is important to plan for a safe and effective demolition. This can be done in a few simple steps.
Locate the major fixtures, such as pipes and drains. This will help you avoid any plumbing problems when removing items from the room. You also need to determine if there are any electrical components that will need to be taken care of during the process.
Remove anything that is mounted on or around the cabinets or countertops so that you can take them out easily and safely. This may include things such as wallpaper, baseboards, trim pieces, etc. Once all of these items have been removed from the space, turn off all power to the room while removing electrical fixtures such as lights or outlets.
Once everything is removed from the area, it is time to begin demolition. Start by using a hammer or crowbar to carefully pry open fastenings between two cabinets or countertop pieces; this will help keep them intact for re-installation when the time comes. If desired, it may also be helpful to remove doors and handles before separating pieces; this makes it easier when reinstalling new cabinets and countertops later on in the project timeline. Finally use a power drill with demolition bit attachments so that fastenings that remain can be taken out quickly and safely without damaging surrounding walls or surfaces in your kitchen renovation process!
Dispose of the debris
Once you have finished tearing out all the old cabinets, appliances, and countertops, the next step in how to plan for a kitchen renovation is disposing of the demolition debris. Keep safety in mind as you work – always wear protective clothing and use safety glasses when using power tools. Make sure any hazardous materials such as asbestos or lead paint are properly disposed of according to local regulations.
Before you begin to dispose of the demolition debris, take a moment to identify any items that may be re-used or recycled. Reusable materials can include items like cabinets, countertops, hardware, and even appliances that are still in working order. Reusable items can often be donated for charitable use.
If you are looking for more cost-effective methods of disposal, consider a junk removal service or renting a dumpster for larger quantities of demolition debris. When renting a dumpster keep in mind current regulations on acceptable waste materials. Many rental services will have guidelines and instructions on how to complete a safe disposal; make sure to follow these instructions carefully.
Installation
One of the most important stages of any kitchen renovation is the installation. To have a successful kitchen renovation, it is paramount that the installation is done properly. This involves planning for all the necessary materials, tools and personnel.
Doing a thorough investigation into the type of materials and tools needed for the job is essential. You'll also need to plan for the arrival of the professionals involved in the installation.
With careful planning, the installation should be a smooth process.
Install the cabinets and countertops
Installing the cabinets and countertops can be a large part of the renovation process, but one that's well worth it in terms of both aesthetics and functionality. When planning this installation, it is important to take note of existing measurements and electrical or plumbing elements that may require additional maneuvering to ensure your cabinetry fits. Specifically, make sure that cables, wires, and/or vents are not blocking any potential cabinet locations.
Typically, wall cabinets are mounted at 54″ from the floor for optimal functionality. In addition, appliances should be spaced between 4 ft to full 8-ft runs for maximum convenience; some exceptions may be made in smaller kitchen layouts or other specialized cases. For both wall-mounted and base cabinets, always check levelness before installation to avoid a crooked finish product. Take time to measure each cabinet opening individually to ensure consistent spacing between all units before installing new anchors into the walls with a drill; using shims as necessary for proper support/levelness. Once securely affixed into place (typically through screws), proceed with adding countertops as desired.
For best results, use tapes appropriate depending on the type of material you are working with such as:
Silicone caulk when dealing with natural stone countertops like granite or quartzite.
Liquid nails if opting for marble.
Either way, ensuring an aesthetically-pleasing surface when everything is finished!
Install the appliances
When replacing kitchen appliances, it's important to properly disconnect and remove your old units before beginning to install your new ones. Make sure to measure the space where you plan to install the new appliances so that they fit correctly when they are in place. In order to remove the old appliance, you will need to unplug it from electricity, unscrew the retaining bolts, and then lift it out of place. Take this time to inspect your wiring for any needed repairs before reattaching it to the new appliance. If needed, enlist professional help from an electrician prior to installation.
When installing a refrigerator or cooktop, make sure that there is adequate clearance around all four sides of the appliance for temperature management and air flow. This ensures optimal performance now and in years ahead; check with your local building codes for more detailed information about spacing between kitchen appliances and cabinetry walls.
Be prepared for a lengthy process; begin installation only after completely measuring and planning out where each new appliance should be placed. Installing ovens is one of the more difficult tasks in kitchen renovation; consult with qualified professionals if you feel like you're out of your depth when it comes time to attach electrical or gas lines. It is not often recommended or safe to attempt overly complex projects yourself.
Connect the plumbing and electrical
Before you can begin to install any new kitchen appliances, it is important to ensure that the plumbing and electrical connections are correctly installed. Planning for the installation of both plumbing and electrical supplies should be done carefully and with safety in mind.
To complete this step, you will need to hire a professional electrician and plumber to connect the appropriate utilities. Your hired professionals might also suggest relocating plumbing and electrical lines if necessary in order to create an efficient layout for your kitchen renovation project. If any changes or additional wiring is needed, your professionals can review any plans or discuss what type of wiring would be best suited for the area.
Your electrician will inspect your current power lines as well as attach new outlets or circuit boards, while your plumber will make sure all existing pipes are in good condition before they connect the water supply lines or relocate the drains and vents that go into other rooms of your home. It is important to remember that all gas appliances must be checked by a certified technician before use.
When planning a kitchen renovation, proper installation of plumbing and electrical work is essential for creating a functional and heat-safe space that meets all local codes and regulations. Connecting the required utilities with help from experienced professionals can help ensure that your kitchen makes an efficient use of space while increasing its overall safety.