Defining a luxury condominium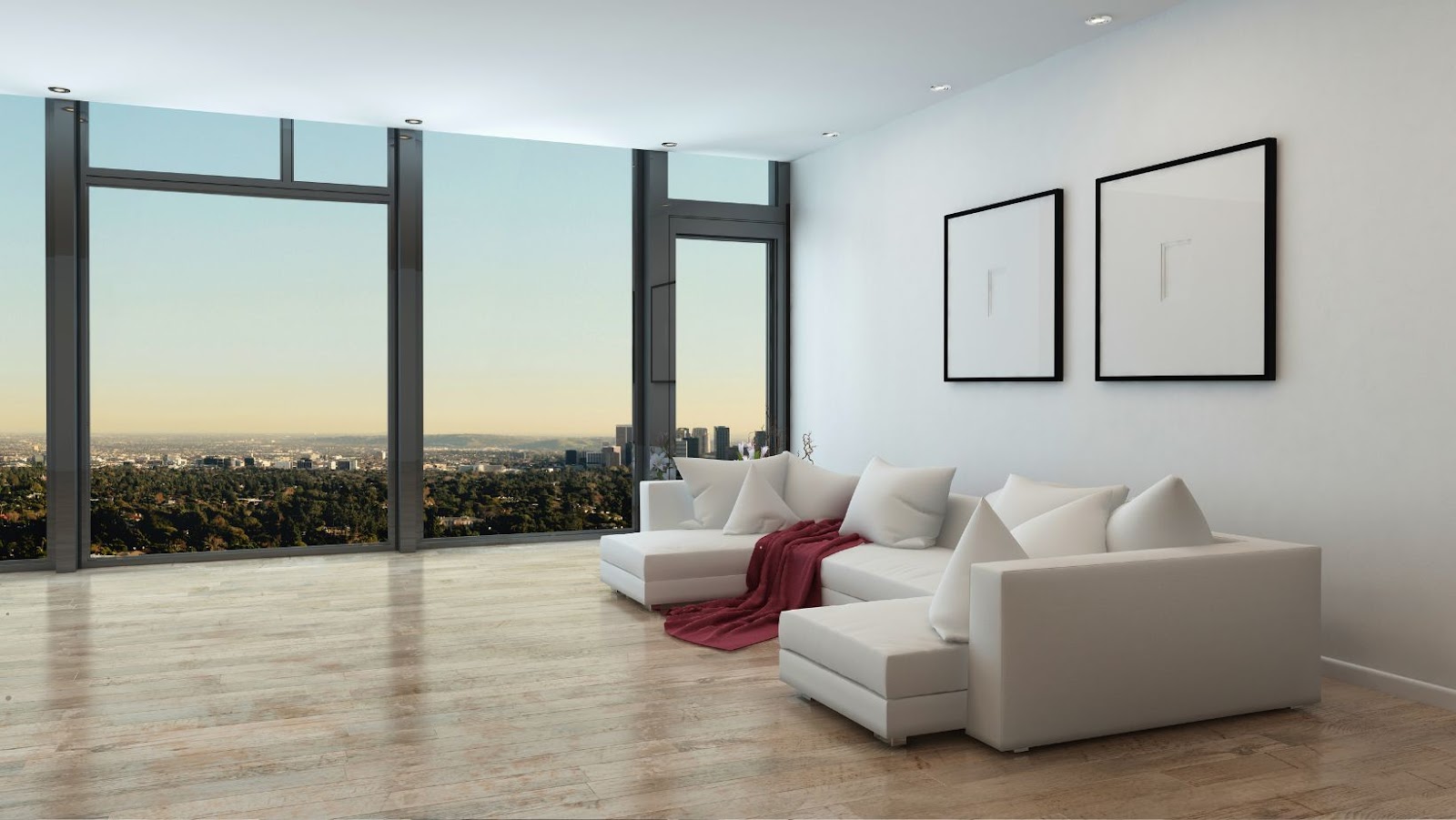 A luxury condominium, often referred to as a "luxury condo," is a high-end residential property that offers all the amenities and features found in a traditional single-family home. Luxury condominiums typically come with modern conveniences such as elevator service, high-end appliances, large windows, and larger floor plans.
Condominiums are usually part of large residential buildings or complexes that offer common areas such as pools or fitness centers. Unlike an apartment rental unit, the luxury condo owner owns their space outright, meaning they can customize or improve it to their own tastes. Many luxury condos also come with balconies or terraces with spectacular views of nearby parks or cityscapes.
As other types of properties often cannot provide access to these lifestyle amenities as well as the prestige of owning real estate in an exclusive building, buyers looking for upgrade from traditional dwellings often choose luxury condominiums for their efficient use of space and increased privacy level. Luxury condos typically tend to be more expensive than equivalent single-family homes due to their advantageous access to services such as concierge desk personnel that add another layer of convenience for the art and proud homeowner.
What is a luxury condominium
A luxury condominium is a type of property that offers many benefits to those who invest in them. Generally speaking, these properties are located in desirable areas and offer a variety of amenities and features such as large living spaces, private balconies, and resort-style pools. Unlike other types of condos, luxury condominiums typically come with higher prices that reflect its high-end quality and comfort.
Let's take a look at what makes a luxury condominium stand out from other types of condos:
Definition of a condominium
A condominium, or "condo," is defined as a type of real estate ownership in the United States. Specifically, a condominium is an individual unit which houses one or more persons and is located in an apartment building or other multi-unit building. The owner of the unit holds title to the unit and typically holds an undivided interest in certain common areas held in common with the other co-owners such as parking, hallways, laundry rooms, lobbies, swimming pools, etc., which are typically owned jointly as tenants-in-common (TIC).
A luxury condominium generally distinguishes itself by providing premium features such as higher-end finishes and appliances; larger floor plans; more extensive community amenities; access to country clubs and upscale gyms; concierge services; security systems other physical security services; garage parking; high-rise living with panoramic views. Luxury Condos also tend to be located in prime locations within cities like New York City, Chicago, San Francisco or Miami.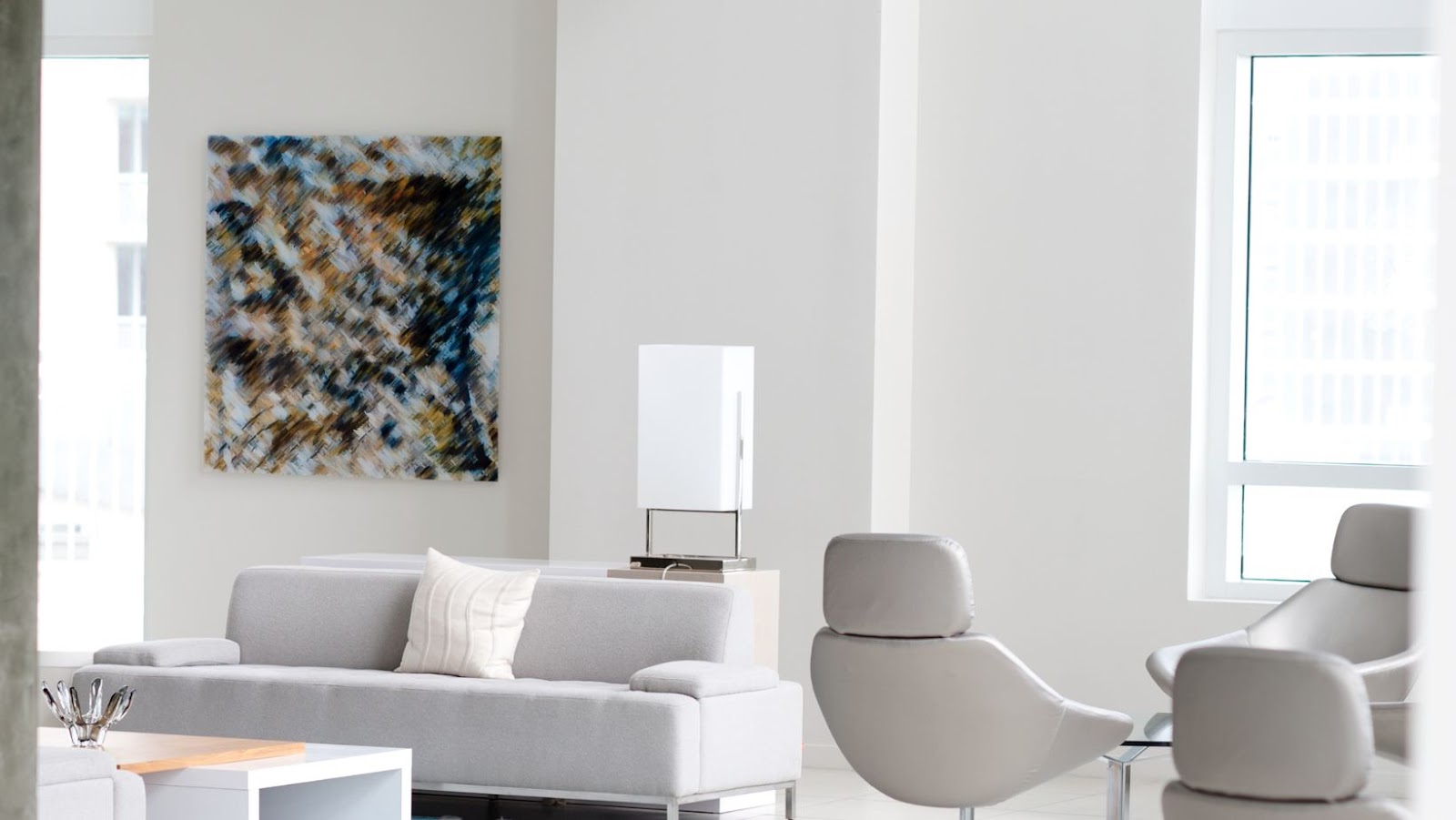 Features of a luxury condominium
A luxury condominium, commonly referred to as a 'luxury condo', is a type of residential housing unit situated in a larger building that is typically managed by a homeowner's association (HOA). These properties are usually found in locations where land or space is limited and feature high-end amenities like those found in resorts or residential compounds.
A luxury condominium typically has the following features:
High quality finishes and materials used in construction, often including marble and granite, hardwood floors, designer fixtures and high end appliances.
State of the art security systems – advanced protection against intrusion as well as monitoring services for added safety.
Exceptional service – homeowners expect professional maintenance crews onsite responding to their needs with immediate attention.
Onsite amenities – often includes valet parking service, saunas, swimming pools and fitness centers.
Luxurious common areas – luxurious lobbies, gourmet restaurants offering fine dining with elaborate foyers are popular offerings by luxury condominium developments.
Extraordinary views – luxury condominiums come with unrivaled panoramic views that can stretch from one city skyline to the other.
Overall, luxury condominiums offer luxurious living spaces with amenities designed for optimal convenience combined with access to high end experiences that exceed expectations.
Types of Luxury Condominiums
A Luxury condominium is a type of residence that provides owner occupants with their own luxurious private space, amenities and a higher level of comfort than a standard dwelling. These condominiums typically come in two forms: high rise and low rise buildings. Luxury condominiums offer high end amenities, polished interior finishes, and spectacular views.
Let's explore the types of luxury condominiums available:
High-Rise Condominiums
High-rise condominiums, sometimes referred to as skyscraper apartments or skyscraper-style condos, are buildings composed of individual dwellings set on top of one another in a series of vertically stacked levels. These luxury properties usually come with stunning views of either an urban skyline or a nature setting. The units often have costly upgrades, such as modern appliances and fixtures, high-end amenities, and superior building materials.
High-rise condominiums may also include rooftop gardens and terraces that add to the luxurious lifestyle. In some instances, these structures can have a shared lobby and also have private elevators for each floor which provide residents with added convenience.
High-rise condominiums are becoming more popular in urban areas due to their stylish designs that often blend with the landscape while providing quality living spaces at the same time.
Townhouse Condominiums
Townhouse condominiums are a type of high-end home that offer buyers a range of upscale amenities and excellent living spaces. Two or more townhouses are typically grouped together, either side-by-side or connected, offering the owner both an urban and residential feeling. Called "row homes" in some places, these units often have distinct facades – recapturing downtown lifestyle features such as classic brick exteriors – making them easy to spot as luxury properties.
Townhouse condominiums usually feature between two and four bedrooms, with multiple bathrooms and spacious floor plans, offering large kitchens, first-floor master bedrooms and living areas designed for entertaining. Many also come with outdoor terraces that offer views of city scenery or green spaces while providing plenty of room for barbecues and outdoor gatherings.
Entrance stairs to townhouses are often open to the sky inviting natural light which will add charm throughout the two or three stories without adding any maintenance concerns. Townhouse units can also be customized by interior decorators – plus their smaller size makes energy efficiency easier to achieve. As low-density developments, these homes typically have access to less private roads (with or no gates) onsite swimming pools, clubhouses, practice greens and other amenities depending on the specific location guidelines.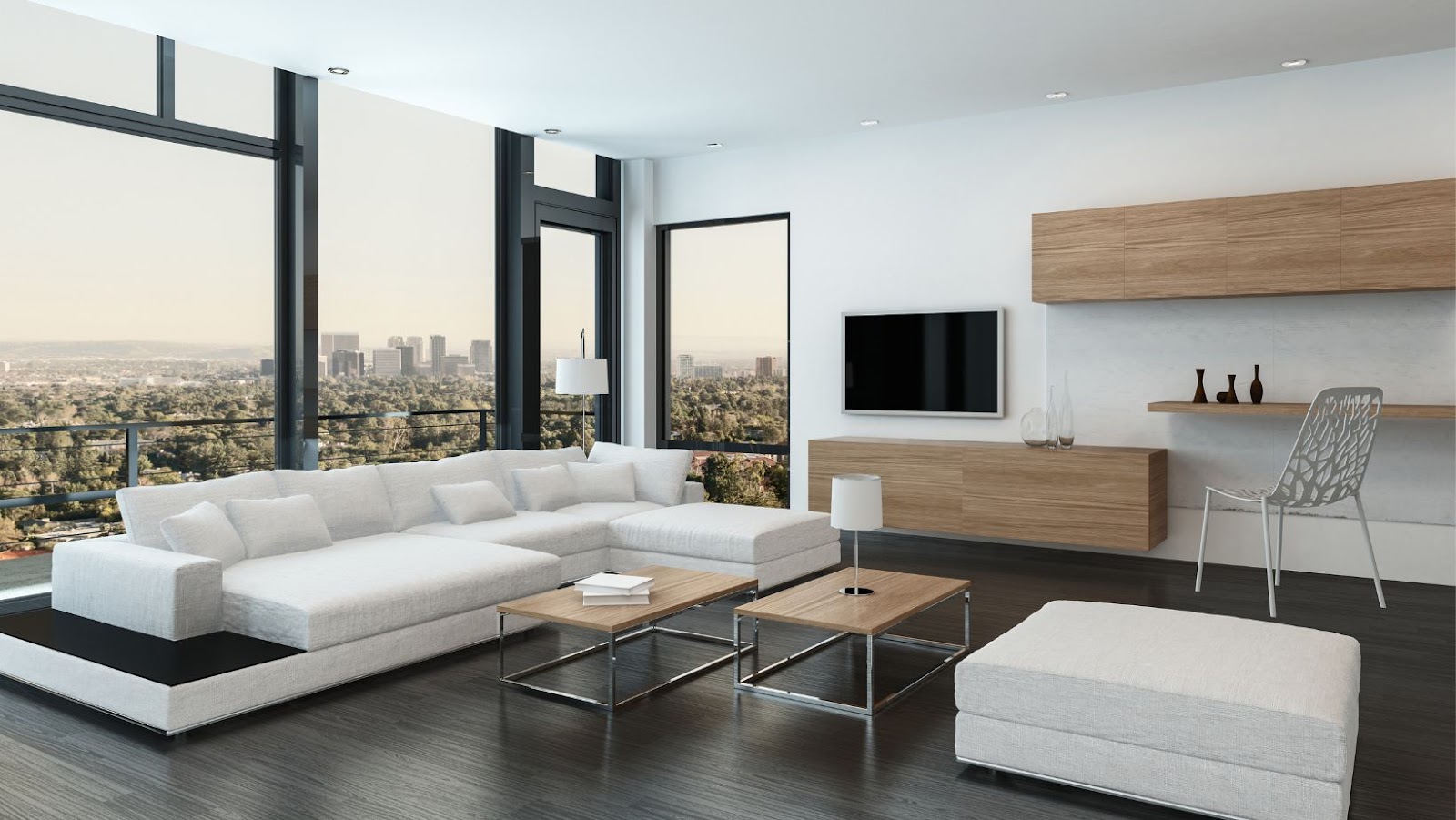 Single-Family Condominiums
Single-family condominiums are a type of luxury condominium designed to provide residents with both the space and privacy of a single-family home, with fewer specific homeowner commitments and responsibilities. A single-family condo complex is made up of individual residences that are built back-to-back or side-by-side depending on their property layout. Each unit typically has its own entrance, one or more designated parking spaces and an allotted living space. Most single-family condos come with distinct boundary lines that define each owners' space within the development, though private yards are not always part of the package when it comes to these condos.
Single family condos often come with benefits such as:
Access to recreational amenities like swimming pools and tennis courts,
Close proximity to shopping centers and businesses,
Much more space than an average condo,
Protected views of wooded areas and lush green landscapes, and
Prices significantly below those found outside these more secure neighborhoods.
Moreover, these residences offer increased privacy without necessarily needing extra space. Residents do not have to worry about typical shared responsibility for outdoor maintenance or building upkeep.
Benefits of Owning a Luxury Condominium
Owning a luxury condominium can offer a range of benefits to its owner. Not only is there the potential for a healthy return on investment due to its high resale value, but the quality of life provided in a luxury condominium can be second to none. From state-of-the-art security and amenities to unbeatable views, owning a luxury condominium can give you access to some of the most desirable lifestyle investments.
Let's dive into the advantages of owning a luxury condominium:
Low-Maintenance Lifestyle
Owning a luxury condominium provides the perfect combination of freedom and effortless living. Luxury condominiums are designed to require little to no maintenance, meaning you can get the most out of your living-space without worrying about upkeep. With amenities like concierge and maintenance services on call, you can rest assured that any issue will be taken care of quickly and with minimal effort on your part.
From secure entryways and secure multi-lobby building systems to private areas within buildings with underground parking, luxury condominiums come with carefully placed surveillance systems that provide extra security and peace of mind. Many luxury buildings also come with a variety of recreational amenities including:
Fitness centers
Swimming pools
Hot tubs
Saunas
for owners to enjoy year-round at their own convenience.
The low-maintenance lifestyle provided by owning a luxury condominium is perfect for individuals who want the best of both worlds – easy living combined with access to top restaurants, boutiques and other urban offerings right outside their doorstep. Live the life you deserve in a luxurious condominium – including the benefit of coming home knowing that all your living needs are taken care of without hassle or worry!
Access to Amenities
When you invest in a luxury condominium, you not only get access to the actual unit, but you also gain access to the common areas and the building's amenities. These amenities often come at an additional cost when renting an apartment building, but with a luxury condo, they are typically included for you. Depending on the building, some of these amenities may include:
Spa-like features
Workout rooms
Outdoor spaces with outdoor grilling areas or sitting space.
Access to these high-end features can prove to be very beneficial as they can provide a luxurious living experience or an escape from everyday life; thus making your home a much more comfortable place while maximizing its value.
Increased Home Value
Condominiums are an excellent investment because they have both short-term and long-term financial benefits. For example, with a luxury condominium, it is possible to realize large gains in home value over the course of time due to the upgraded amenities that often come along with ownership.
An increase in value can come from many different amenities that a condominium often offers such as:
swimming pools
fitness centers
spas
concierge services
and more.
These features may draw additional homebuyers and create more value for the condo and its owners. Luxury condominiums also may be located in desirable areas close to restaurants, shopping centers and transportation hubs; this conducive location can also increase their value.
By building equity through ownership of a luxury condominium, you can realize strong financial dividends in the long run if you choose to sell the residence at market rate or higher. This savvy financial move can provide you with a major return on your initial investment while providing you with many years of comfortable living arrangements before you make your next purchase or rent elsewhere.
Conclusion
In conclusion, a luxury condominium is defined as a large, elegant and well-appointed residence offering access to various amenities such as pools, gyms, concierge services and other features that make living more comfortable. Luxury condominiums often carry higher price tags due to these added features, but at the same time provide peace of mind and can be significantly cheaper than buying a house of comparable size.
Make sure you know what you need in terms of amenities and what kind of lifestyle you want before deciding whether a luxury condominium is right for you. It's also important to bear in mind that the cost of living in a luxury condo can be significantly higher than in an apartment of similar size. Consider all factors carefully before making your decision:
What amenities do you need?
What kind of lifestyle do you want?
What is the cost of living in a luxury condo?