4 Bathroom Improvement Ideas for Your New Home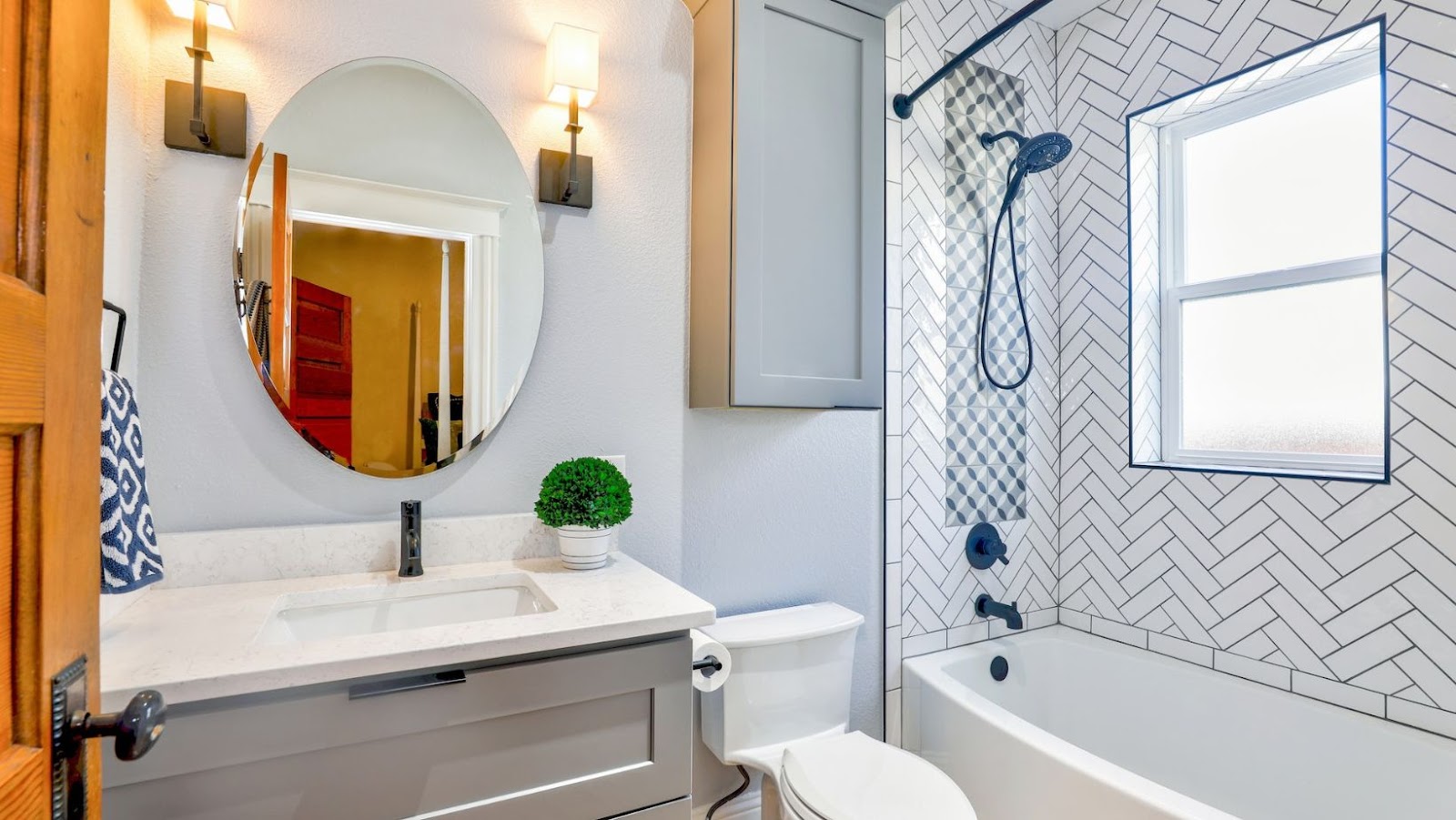 Everyone prefers a different bathroom style, and it is important to reconstruct yours according to your style, taste, and comfort level before moving to your new home.
As per Tucson Consumer Affairs, bathroom remodeling can increase the value of your home and energy efficiency, and the average remodel cost in the city is around $10,000. However, small bathroom remodels can cost as low as $5,000, whereas large bathroom upgrades can cost $25,000 or more, depending on the type of materials and designs.
Other factors that can impact the average bathroom remodel cost in Tucson include bathroom size, house age, and scope of the project, i.e., whether you require minor or major upgrades, fixtures, finishing, fittings, etc.
However, with so many options, it can get overwhelming, and you might easily get confused about where even to begin. So, this guide will explore some ideas for bathroom improvement to make it look modern and upgraded in your new home.
Replace Bathtub with Shower
Gone are the days of oversized bathtubs that take up a lot of space and are hard to adjust in small bathrooms. Instead, you can replace your bathtub with a walk-in shower with a rain-like showerhead or explore other styles and designs that suit your need. As per Tucson Community, more homeowners are now gearing towards walk-in showers instead of bathtubs. To keep up with the trend, you can hire a Tucson tub to shower conversion expert to replace your tubs with showers or replace old showers with new modern ones. Moreover, you can choose custom designs, styles, and colors to match the theme of your house or room.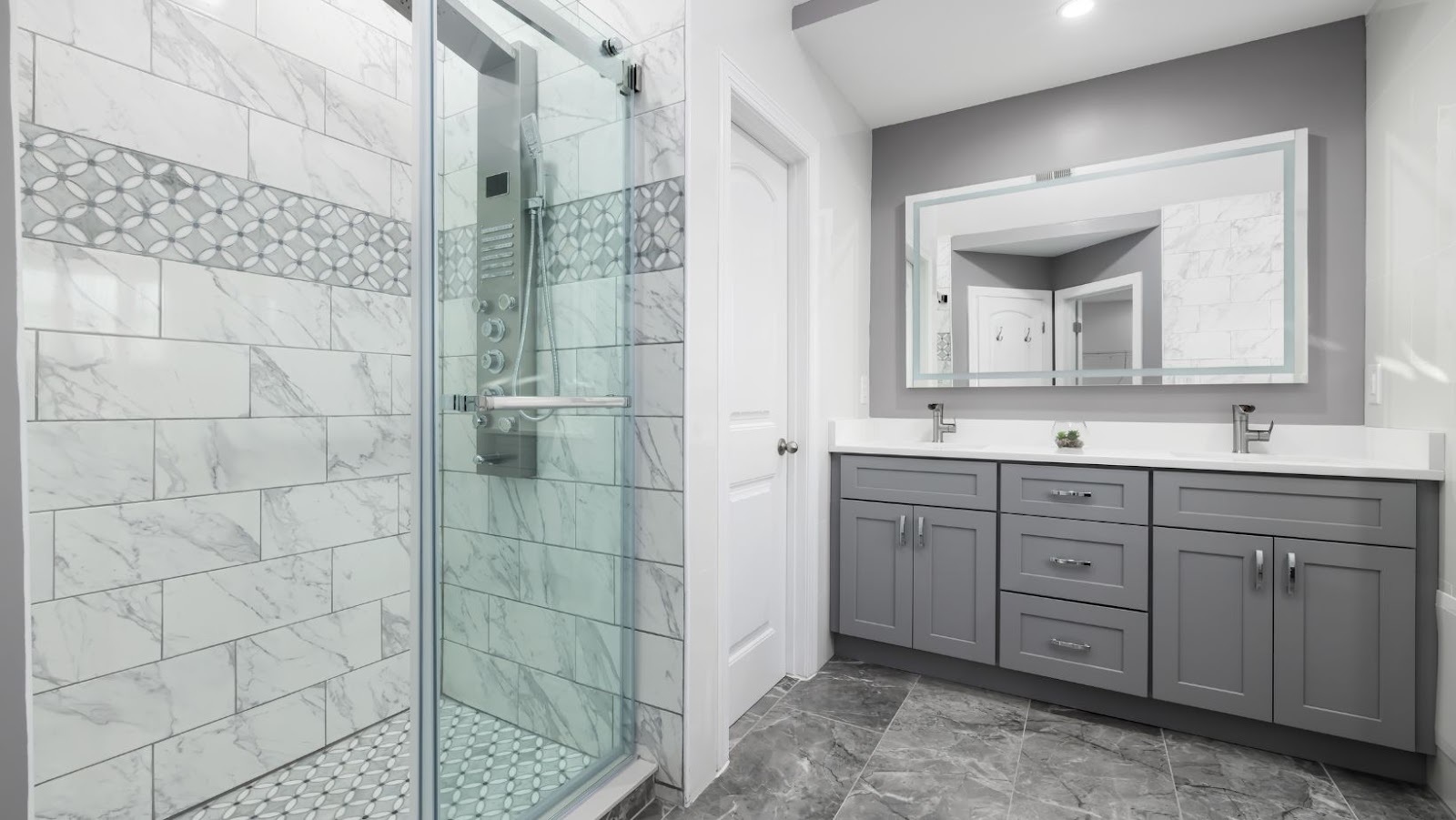 A shower will maximize space, enhance functionality, is easier to clean and maintain, practical for daily use, and would make the bathroom appear more spacious. Try opting for a frameless glass enclosure for a sleek and contemporary look. You can also add handheld sprays to make the shower experience more luxurious.
Install Seamless Storage Options
Optimizing storage is key to a clutter-free bathroom. Seamless storage options like sleek cabinets, vanities, medicine storage, and built-in shelves with enclosures would elevate the functionality and aesthetics of your bathroom. These are especially useful and space-saving in small bathrooms.
It is better to begin adding storage keeping your storage needs in mind. You can then allot a different space for personal care items, towels, toiletries, bath accessories, etc. Also, add shelves and built-in shower caddies inside your walk-in shower for easy access. You can add cabinets for personal care items, racks for towels, and a vanity for toiletries.
Another creative storage solution involves installing vertical cabinets above the toilet or vanity to save floor space, especially in smaller bathrooms.
Moreover, select cabinet handles that complement the overall appeal of the bathroom. You can even opt for a handle-less style for a sleeker look or consider using water-resistant hardware with fine finishing.
Installing seamless storage would allow your bathroom to look tidier and more organized without much effort. Consult with your bathroom improvement contractor for storage options, materials, styles, and designs, and plan accordingly.
Improve Lighting
It is important to make your bathroom look light and airy with proper ventilation. It includes maintaining an optimal level of natural and artificial lighting. By installing windows strategically, ensure ample sunlight and air can enter your bathroom windows.
Recessed lights or ceiling-mounted chandeliers would allow ambient lighting and balanced illumination in the bathroom. However, the fixtures must distribute evenly to avoid too bright light and harsh shadows.
You can add task lighting on the vanities for precision activities like makeup and shaving. Ensure that the light distribution is equal on both sides of the vanity by installing vertical strip lights or wall-mounted sconces. Furthermore, make sure that the brightness of these lights is adjustable to customize the angle and intensity.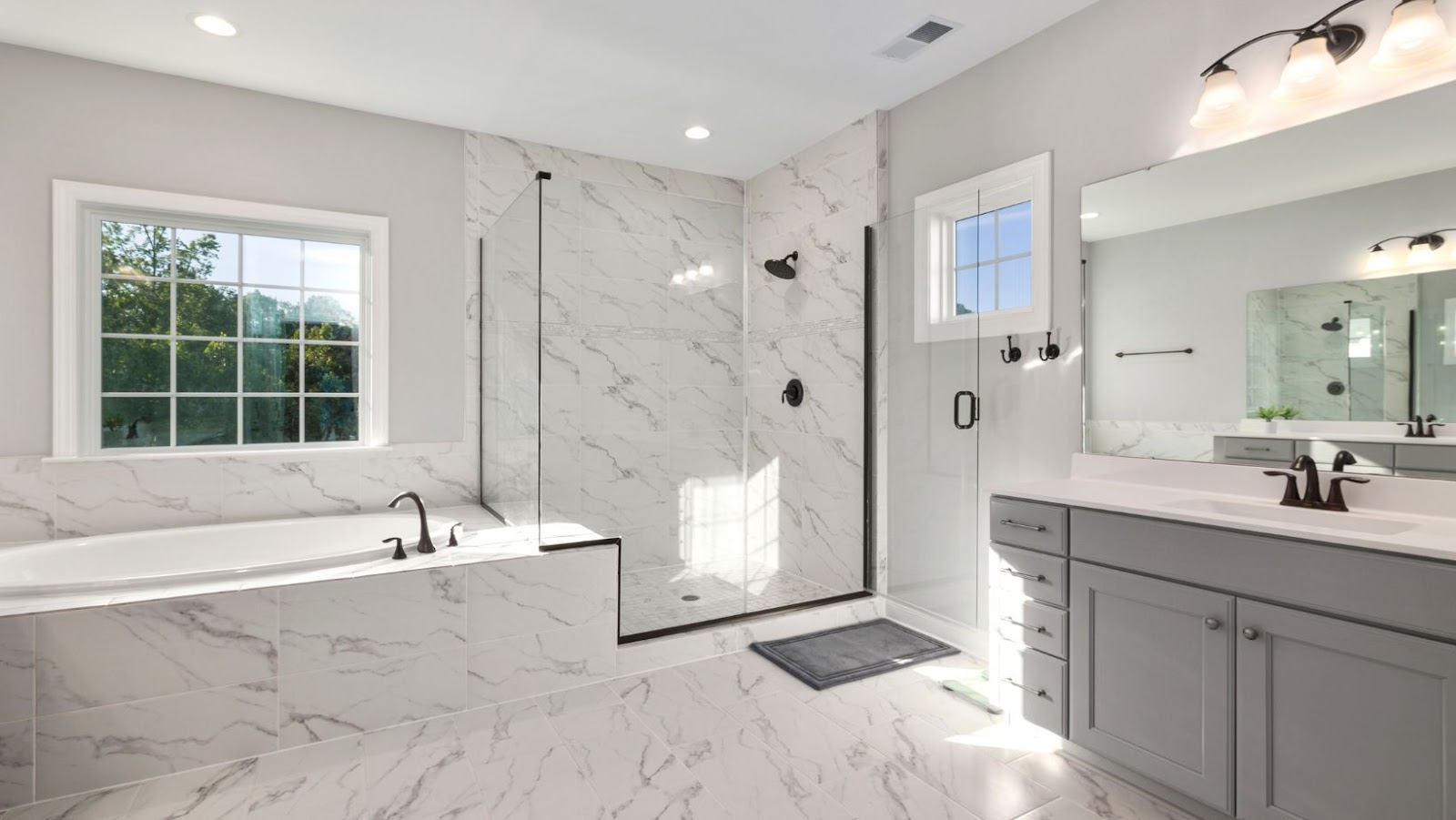 When installing lights inside the shower or bathtub area, use waterproof fixtures for safety and practicality. You can also install dimmer or motion sensor lights for daytime and nighttime baths for softer illumination.
Consequently, pay closer attention to the colors of the lights. They must complement the bathroom's overall design, appeal, and paint color. Lastly, consider installing energy-efficient lighting options like LED bulbs to save energy. As per International Energy Agency, lighting consumption will fall significantly by using energy-efficient lighting, saving household energy costs while leaving minimal environmental impact.
Optimize Water Conservation
There has been an increased emphasis on water and energy conservation for sustainable living and being environmentally friendly. Ensuring water conservation is responsible and cost-effective. As per Environmental Protection Agency, replacing your old, worn out, and inefficient faucets, online radiators and showerheads with WaterSense-labeled models can save $250 in water bills per household over the faucet's lifetime. Moreover, by installing water-efficient bathroom faucets, households can save $130 in water costs and 13,000 gallons of water annually.
You can undertake water conservation, save water costs, promote proper sanitation, and save the environment simultaneously by installing a water monitoring system and ensuring proper maintenance. For example, avoid throwing items like paper towels and other garbage into the toilets by keeping a waste basket inside the bathroom. At the same time, monitor your water consumption via the water monitor to keep a close check on the amount of water consumed.
Moreover, you can install a dual-flush feature to your toilet, allowing you to use less water for more solid waste. The feature conserves water without compromising functionality.
Conclusion
A new home calls for an upgraded bathroom that optimizes functionality and aesthetics. It may be time to replace those huge bathtubs with walk-in showers and rain-like showerheads for a modern appeal. Secondly, consider installing seamless storage options to reduce clutter and make it low-maintenance by selecting water-resistant materials. Keep in mind that renovating your bathroom might require you to look for portable toilets for rent that your family can use temporarily.
Thirdly, improve lighting by optimizing natural lighting and choosing colors that blend with the overall aesthetics and paint colors. Lastly, to save costs, opt for water conservation fixtures by installing a water monitoring system, aerators with WaterSense technology, and a dual-flush system.